Mali: MNLA Secular Tuareg Join Rout of Ansar Dine Islamists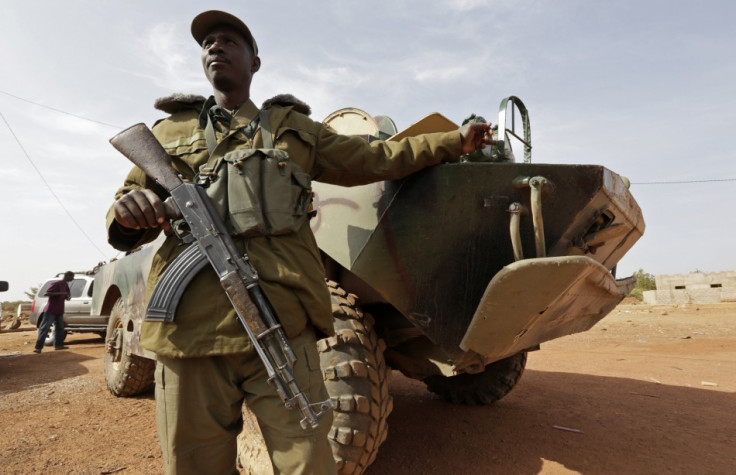 Islamist militants in northern Mali have reportedly been driven out of the key towns of Timbuktu and Kidal.
French Col. Thierry Burkhard, chief military spokesman in Paris, said Malian troops backed by the French army have entered Timbuktu and are securing the city, while al-Qaida-linked militants fled into the desert.
President Francois Hollande confirmed that Malian and French troops are "winning the battle," to end the Islamists' 10-month rule on the city.
"In the heart of people from northern Mali, it's a relief - freedom finally," said Cheick Sormoye, a Timbuktu resident who fled to the capital, Bamako, after rebels imposed the strict Islamic version of Sharia, or religious law, in the fabled town.
French forces backed by paratroopers and helicopters had set the terrain for ground troops to free Timbuktu, seizing the airport and roads accessing the town during a night raid.
MNLA takes Kidal
Meanwhile the secular separatist Tuareg rebel group of MNLA (National Movement for the Liberation of Azawad) said it has recaptured the eastern town of Kidal from Islamists forces.
"We have taken control of Kidal and of the neighbouring towns of Tessalit and In Khalil," MNLA spokesperson Moussa ag Assarid told Le Figaro. "Our movement is now fully enrolled in the fight against terrorism."
MNLA fighters played a pivotal role in starting the rebellion against the Malian government last spring.
Wanting an independent state in northern Mali called Azawad, the MNLA took advantage of a military coup that deposed President Amadou Toumani Toure to seize part of the country.
However their successful rebellion was quickly hijacked by Ansar Dine's Islamist rebels that took control of the whole northern Mali, striking an alliance with al-Qaida in the Islamic Maghreb (AQIM) and the Movement for Unity and Jihad in West Africa (MUJAO).
MNLA has exhibited a contradictory stance towards France's intervention, in aid of Malian troops, against the Islamists.
"If they support the French air strikes, they will lose local support. If they support the rebels, they will lose support on an international level," Salma Belaala, Marie Curie advanced Researcher on North African Islamic movements at Warwick University, told IBTimes UK.
"We are not asking for the French army to leave," Assarid told Le Figaro. "But we don't approve when it [the French army] leads the Malian army back on our territory, where it has committed abuses and violence in the past."
If confirmed, MNLA's takeover of Kidal will further complicate France's advance and Mali's difficult and instable geo-political situation.
Kidal was believed to be the next target of the French-led offensive.
© Copyright IBTimes 2023. All rights reserved.