Man critically injured after crashing his car at 114-mph whilst streaming on Facebook live
Onasi Olio-Rojas was filming himself weaving in and out of traffic in Providence, Rhode Island.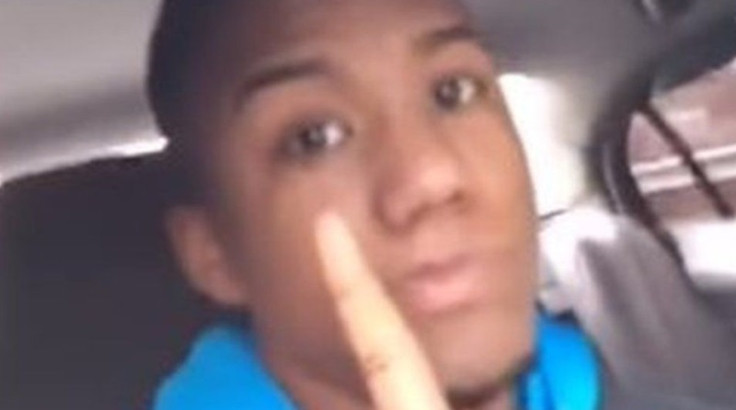 A man has been critically injured after crashing his car as he weaved in and out of traffic at speeds of over 114mph whilst streaming on Facebook Live.
Onasi Olio-Rojas, 20, was filming himself slaloming through traffic on US Route 6 in Providence, Rhode Island on Wednesday 30 November, when the collision happened.
He filmed himself driving on the hard shoulder, under-taking and coming dangerously close to traffic all whilst smirking to the camera. But he eventually lost control of his vehicle and careered into a rubbish truck which was pulling onto the road, before crossing three lanes of the motorway and hitting a concrete barrier.
Traffic was backed up for at least two hours on the motorway while firefighters and medical staff cut him from his Honda Civic. The crash was said to have happened at around 11am on Thursday 1 December, with reports the next morning suggesting that he remains in a serious condition. The driver of the rubbish truck was not hurt in the collision.
"It's a grand slam of things not to do," Captain John Allen of the Rhode Island State Police told NBC-affiliated WJAR. "Phone in your hand. No seat belt. Travelling at a high rate of speed. In and out of traffic. Some of the speeds you see on that video are incredible. [He's] clearly way out of control."
In addition to the horrific crash the collision caused hours of delays as emergency services cut Olio-Rojas out of his car. The footage Olio-Rojas took has since been deleted from his Facebook account.
To add insult to injury Rhode Island State Police now say that they are considering prosecuting Olio-Rojas and are investigating possible charges of reckless driving, speeding and driving with a suspended licence. Officers say that Olio-Rojas was driving with a suspended licence at the time of the accident and he had two previous accidents this year.
In February this year Olio-Rojas was taken to hospital with minor injuries after another crash. And was also pulled over, a few months later, in May, for driving on the hard shoulder, aggressive driving and texting while driving.
© Copyright IBTimes 2023. All rights reserved.