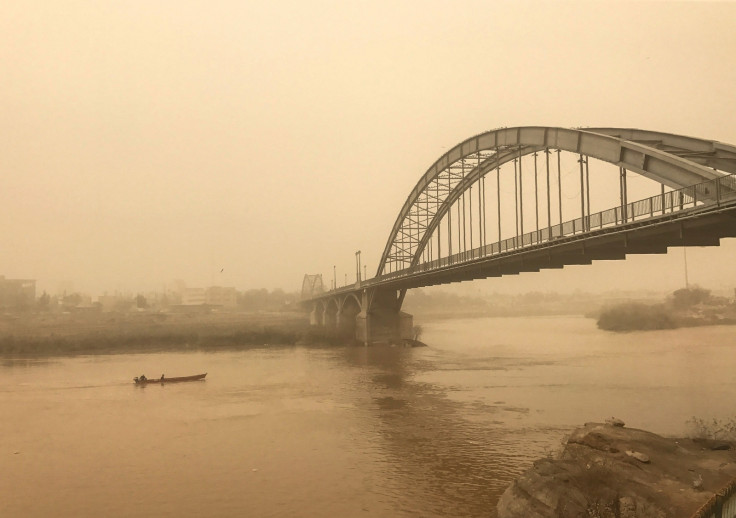 A man who was taking a selfie as a dam burst in Iran was killed as he tried to capture his exploits near the south-eastern city of Jiroft. The incident was reported by state media on Saturday (18 February).
The man, 40, was swept away by rising water levels as flash floods, sandstorms and avalanches gripped the country. His body has not been recovered, a Red Crescent official told the official IRNA news agency.
At least seven people – including the man who was taking a selfie – were killed in the adverse weather conditions, Agence France-Presse (AFP) reported.
Dozens of homes were damaged as the water rushed through parts of Jiroft after the dam burst.
Another man was also killed in a flash flood in Bushehr, south-western Iran.
The heavy rain led to severe flooding in the southern half of the country – from Khuzestan province on the Iraqi border in the west to the Sistan-Baluchistan province neighbouring Pakistan in the east.
The devastation in the south came after at least five people were killed in avalanches in northern Iran over the past two weeks. Up to two metres of snow fell in the Zagros and Alborz mountains, cutting off hundreds of villages located in the provinces of East Azerbaijan, Gilan and Kurdistan.
Protests in Ahvaz, the capital of the oil-rich Khuzestan province grew louder as residents demanded assistance from the government. Ahvaz, along with the cities of Khoramshahr and Abadan, was hit with extended power outages as the dust in the air reached 18 times its normal level coupled with 98% humidity.
A campaign calling for greater government assistance was backed by celebrities and artists on social media and more than 50 members of parliament wrote to President Hassan Rouhani in support of the initiative.