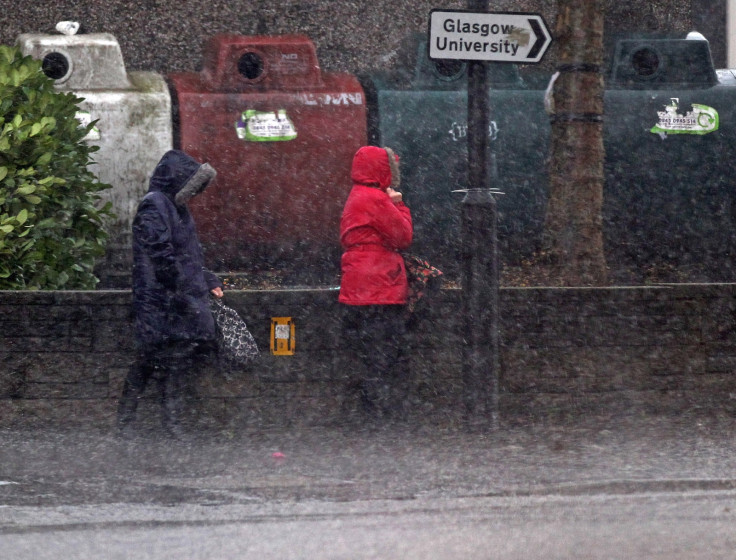 The UK is bracing itself for 60mph winds this week as the mini heatwave currently being enjoyed makes way for turbulent Atlantic weather systems.
Britons thought Spring had come early after highs of 17C this past weekend and Monday (20 February) made parts of England and Scotland warmer than Madrid.
But the unusually warm February weather is about to be interrupted as temperatures drop and dangerous winds smash into the British Isles. Experts are warning that road and rail services could be severely disrupted by the storms.
Storms in Scotland expected to be the most severe while London is predicted to suffer heavy rainfall and winds of up to 30mph on Wednesday and Thursday. The coming weekend is also expected to be a damp affair in the capital.
Leon Brown, forecaster for The Weather Company, told The Daily Express: "There will be gales and heavy rain Tuesday night across the north and west of Scotland before a deeper area of low pressure looks set to run on a more southerly track on Thursday.
"As this moves out over the North Sea it will bring lower temperatures from the north for Friday to Saturday with night frosts."
AccuWeather forecaster Kristina Pydynowski told the Express: "The warmth will persist into Tuesday, but attention will be turning toward the renewed threat of windstorms targeting the UK. A more potent front will sweep across the UK on Tuesday into Wednesday while blustery showers will press down to Cardiff and London.
"Wind gusts of 50 to 60 mph threaten to whip Scotland; scattered power cuts, tree damage and disruptions to rail and ferry service may result."