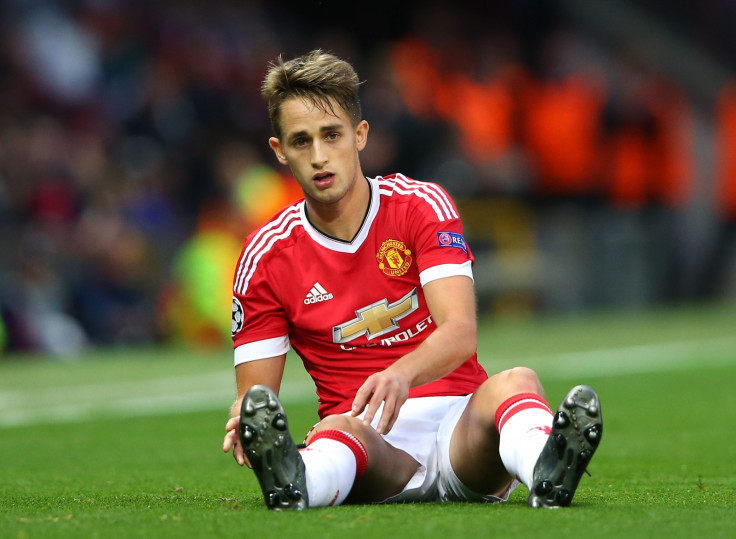 Adnan Januzaj and Timothy Fosu-Mensah have wasted little time beginning their bid to catch the eye of new Manchester United manager Jose Mourinho after documenting their return to training a handful of weeks before the start of pre-season. With neither of the pair in action at the summer's European Championships, the youngsters have the opportunity to build their fitness ahead of the new campaign.
Both Januzaj, 21, and Fosu-Mensah, 18, posted lengthy videos of them being put through their paces in the gym a month before the club's opening pre-season fixture against Borussia Dortmund on 22 July, which is followed by a clash with Pep Guardiola's Manchester City. The pair made fleeting appearances last term, but will be eager to make an early impression.
With 10 United players representing their country at Euro 2016 – and expected to be given time off after the tournament has concluded in order to recuperate – both Januzaj and Fosu-Mensah can be expected to be included in the travelling squad for the pre-season tour to China. Mourinho has previously spoken of his admiration for Januzaj in particularly, who he has labelled as "fantastic player".
Speaking ahead of a clash with United in January 2014 while at Chelsea, Mourinho said of the Belgium international, according to The Daily Mail: "He's a fantastic player. He's not 18, he's 25. He is so mature and so comfortable, very good. I just think he's a very good player with great conditions to have a long career at United. I'm not in his life day by day but it looks like he has everything."
Fosu-Mensah was one of 14 players to be promoted from the United academy during Louis van Gaal's spell in charge, going on to make eight appearances for the club last term. The Dutchman would have good reason for fear for his future development given Mourinho's reputation of stifling the development of young players, but the full-back is excited by the prospect of working with the Portuguese coach.
"I've never heard a player speak badly about Mourinho," Fosu-Mensah told Voetbal International. "I'm curious – I want to develop into a top player for Manchester United under him. That's the next step in my plan. "You're 18 and you've had van Gaal and Mourinho as your managers. Really, it's unbelievable."