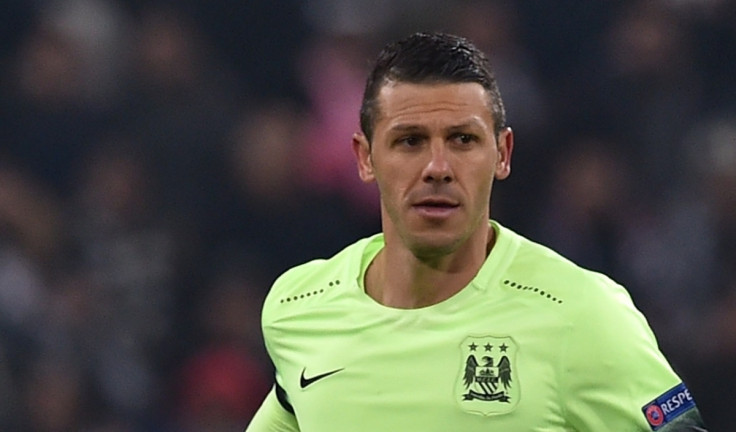 Manchester City defender Martin Demichelis has been fined by the Football Association (FA) and warned regarding his future behaviour, but will not face any imminent suspension. Such a punishment comes six weeks after the veteran Argentine centre-back accepted a misconduct charge relating to betting.
Demichelis, who moved to English football from Atletico Madrid in September 2013 and made 31 appearances across all competitions this season, was accused of breaching FA Rule E8 with regard to betting on several matches over a 13-month period. None of the games concerned were thought to involve Champions League semi-finalists City.
"Martin Demichelis has been fined £22,058 and warned as to his future conduct after he accepted an FA charge in relation to betting," the FA confirmed in an official statement released via their website on Wednesday afternoon (18 May). "The Manchester City defender breached FA Rule E8 in respect of 29 bets placed on football matches between 22 January 2016 and 15 February 2016."
Rules governing footballers gambling were changed in August 2014, when a worldwide ban was introduced preventing players plying their trade in the top five levels of the sport from betting on any match across the globe. Those new regulations also covered betting on transfers, manager employment, team selection and continued to outlaw "the passing of inside information to somebody that uses the information for betting".
Demichelis is reaching the end of a one-year contract extension signed back in March 2015 and looks almost certain to leave City this summer following the departure of manager Manuel Pellegrini. Already behind the likes of captain Vincent Kompany, Nicolas Otamendi and Eliaquim Mangala in the pecking order at the Etihad Stadium, the 35-year-old is unlikely to be retained by new boss Pep Guardiola amid reports that the former Barcelona stalwart is eager to conclude a deal for Athletic Bilbao's Aymeric Laporte.