Manchester City have sent Pablo Maffeo and Angelino on loan to Spanish side Girona where their induction will begin from 1 January. Maffeo spent 13 games on loan at Girona last season while it is also the second loan deal for Angelino, who played 14 games for New York City FC in 2015.
Both players will be looking to prove themselves in their respective loan moves away from their parent club and make a claim for a first team berth when they return. Maffeo has made three first term appearances for Pep Guardiola's side, including a man of the match display against Manchester United in a EFL Cup defeat at Old Trafford.
He also made two Champions League appearances against Steaua Bucharest and Celtic and was mightily impressive on both occasions. Angelino has also made three appearances for the club - two this season in wins over Steaua and Swansea.
Meanwhile, City closed the gap to seven points with Chelsea after a hard fought 3-0 win over Hull City at the KC Stadium. where they were held out for 73 minutes. However, the deadlock was broken after the Citizens were handed a penalty and Toure scored from the spot, keeping his 100% record on this season. The Ivorian revealed that his son had predicted that he would score and he was happy to have lived up to the prediction.
"It is always difficult to step up and take a penalty like that," Toure declared on Manchester City's official website. "Yesterday, I talked with my children and it was my boy's birthday. It was amazing: he told me I was going to score. I am very delighted because it is what my boy said.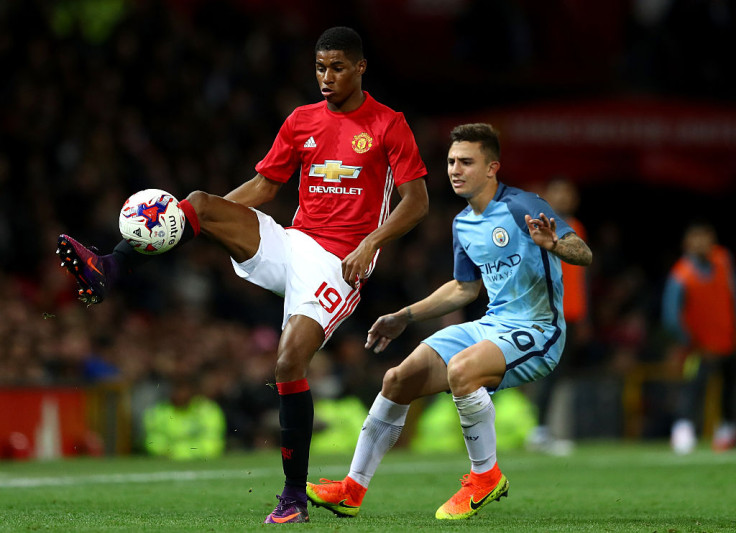 "I am always delighted to play and help my teammates to entertain the fans – that's what I like and that's what I want to do: to be part of the team and winning is always a massive achievement. Any opportunity I have, I will take it."