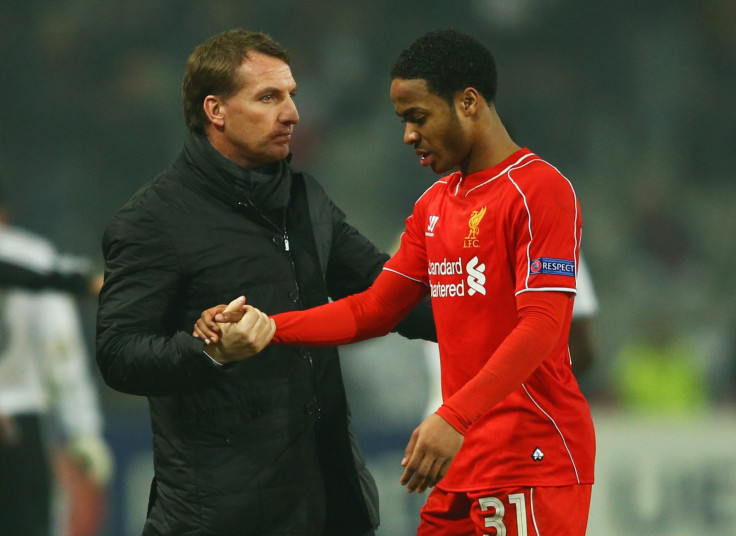 New Manchester City signing Raheem Sterling has attempted to rebuild bridges with Liverpool manager Brendan Rodgers following an acrimonious exit from Anfield.
Sterling has become the most expensive English player in history after moving to City for £49m according to BBC Sport, bringing to an end a long-running saga regarding the 20 year old's future.
After rejecting a new contract at Liverpool, the player's agent Aidy Ward claimed there had been "a breakdown in trust" between Sterling and Rodgers as the tug of war over the winger's future turned bitter.
On the eve of Sterling's move to the Etihad Stadium, Rodgers denied there had been personal problems between the pair. The England international has now offered an olive branch to the Liverpool boss with a glowing tribute of the Northern Irish tactician.
The ex-Queens Park Rangers youngster has paid tribute to Rafael Benitez, who signed him from Loftus Road in 2010, Kenny Dalglish, who handed the player his debut, and Rodgers – who is credited with nurturing his talent.
"I'd like to thank Rafa Benitez for bringing me to Liverpool as a 15 year-old – that was a massive step for me and a new challenge," he told City's official website. "Also to Kenny Dalglish for having faith in me and putting me in at such a young age.
"I want to thank Brendan [Rodgers], the current manager, for having faith in me and starting me against Man City, funnily enough, and giving me a chance and an opportunity to cement my place in the first team to show the world my talents.
"Finally, I'd also like to thank all the people around me – my mum and sisters, my management team and Aidy Ward for helping me to focus and get where I am today. I just wanted to say a big thank you to everyone."
Prior to the start of Liverpool's pre-season schedule, Rodgers was questioned over the reported falling out with Sterling, but he insisted relations between the pair remain good.
"The situation currently is very simple. Contrary to probably the last week or so, in terms of what was written, Raheem and I have always remained very strong in our relationship and have been right up until we left. So there's no issue there," he said, according to the club's official website.