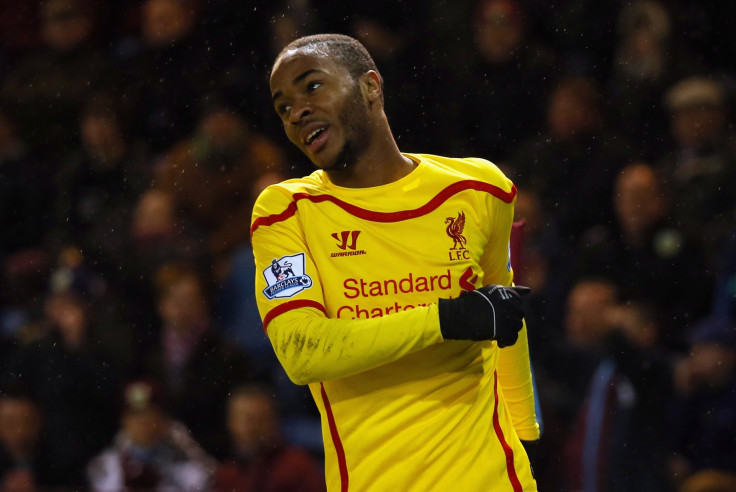 Liverpool legend and Soccer Saturday pundit Phil Thompson says fans will not be too upset over the loss of Raheem Sterling, insisting the player still has much to prove ahead of his imminent switch to Manchester City.
The saga concerning Sterling's uncertain contract situation and general happiness at Anfield has been rumbling on for several months now.
With his current deal due to expire in June 2017, the England forward confirmed in April that he had rejected the opportunity to sign an extension worth £100,000-per-week. His relationship with the club and Brendan Rodgers deteriorated even further following a controversial interview given to the London Evening Standard by agent Aidy Ward.
City, keen to add genuine star quality to a weakened squad after failing to retain their title last season, had already seen sizeable two bids for Sterling rejected before it was confirmed by BBC Sport on 12 July that Liverpool had finally accepted a structured deal believed to be worth up to £49m ($75.8m).
That move is obviously subject to the 20 year old agreeing personal terms and passing a medical, with many believing that Manuel Pellegrini is paying too high a price for a player who remains inexperienced in terms of trophy success.
Thompson would appear to agree with that viewpoint, insisting that City are purely paying for potential at this stage.
"He's certainly a good player, he's not a great player, and that's why there's not too many Liverpool fans shedding tears," he told the Liverpool Echo.
"Manchester City are paying nearly £50m, they are paying for potential. And we've seen that at Liverpool. Raheem has had 14 assists in his three years, scored 18 league goals, he needs a little bit more than that. It is all ifs and coulds and maybes."
In particular, Thompson believes Sterling needs to improve his finishing and also praised Brendan Rodgers for the manner in which he has handled the player's development since succeeding Kenny Dalglish as manager in May 2012.
He added: "The young man certainly has a lot to prove and ask any Liverpool fan who has watched him over the last couple of years – his final ball at times, and certainly his finishing on his left side, has got to be improved upon.
"Brendan Rodgers and his staff have done extremely well in nurturing this young man, and it's now down to Pellegrini and his staff to make the most of it."
Rodgers was reluctant to once again address the situation during his first press conference following Liverpool's arrival in Bangkok for the opening leg of their pre-season tour, but he did confirm that a deal had indeed been agreed before claiming that his relationship with Sterling had not been affected during a difficult few months on Merseyside.
"Situation currently is simple," he said. "Club has agreed with another club a deal for Raheem to be transferred. Subject to medical that will go through.
"Contrary to the last week or so, in terms of what was written, Raheem and I have always remained very strong in our relationship, and have been up until he left. There's no issue there."