Manchester City summer signing Ilkay Gundogan has revealed that he was close to joining their local rivals Manchester United last summer. He moved to Etihad from Borussia Dortmund after signing a four-year deal in June and became Pep Guardiola's first signing at the club.
The 25-year-old was heavily linked with a move to Old Trafford as former Red Devils manager Louis van Gaal was keen on securing his services. However, the deal did not take shape and the German international went on to extend his contract with the Bundesliga outfit.
Dortmund were not willing to let Gundogan leave for nothing and that convinced him to sign a new deal last year at Signal Iduna Park. According to the BBC, he joined City for a reported fee of £20m ($25.8m).
"Maybe last year it was close, but not everything happened like I wanted it to," Gundogan told Sport360.
"Maybe it was not the right moment and at the end, we decided to stay and renew my contract, to extend for one more year.
"We always had the conversation with Dortmund and agreed that if I left, I will not leave for free, for zero. So I renewed my contract and now this year everyone is lucky and happy how it came to an end."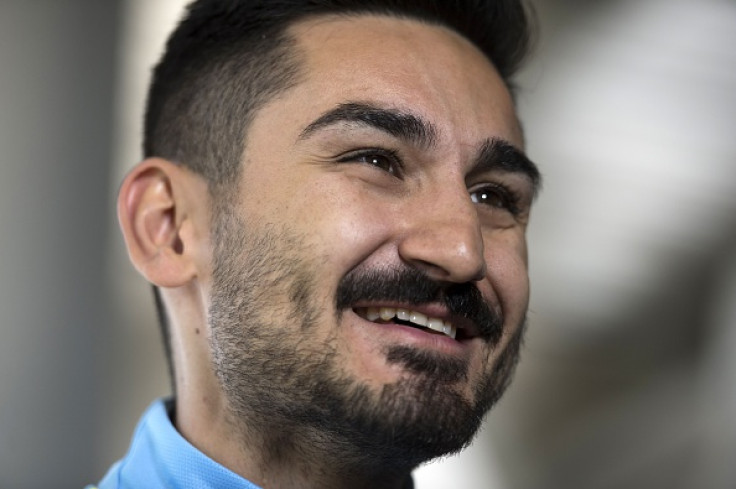 Gundogan revealed that France and Real Madrid legend Zinedine Zidane, along with the former Barcelona star Ronaldinho, inspired him to play in the No 10 role. However, he is seen playing in the centre of the pitch and the midfielder admitted that his preferred position is No 6 or No 8.
"When I started out as a kid, I played striker or No10, something between. Zinedine Zidane was my hero. He was incredible to watch. Then I liked Ronaldinho when he was at Barcelona. They were maybe the two biggest No10s we saw in the last century," he explained.
"But when I got to the professional team I moved back, No8, No6. There was even one game at Dortmund where I played centre-back, it was a little bit strange.
"But my favourite position is between No 6 and No 8, being creative, a playmaker, to take the ball and give it to my team-mates, to create chances, to create positions."