Manchester City's Ivorian international Kolo Toure has not done himself any favours as speculation mounts over the 31 year old defender's future at the club. Toure, who signed from Arsenal in 2009, has been linked with a move away from the Etihad after reports suggested manager Roberto Mancini was looking for a younger centre back.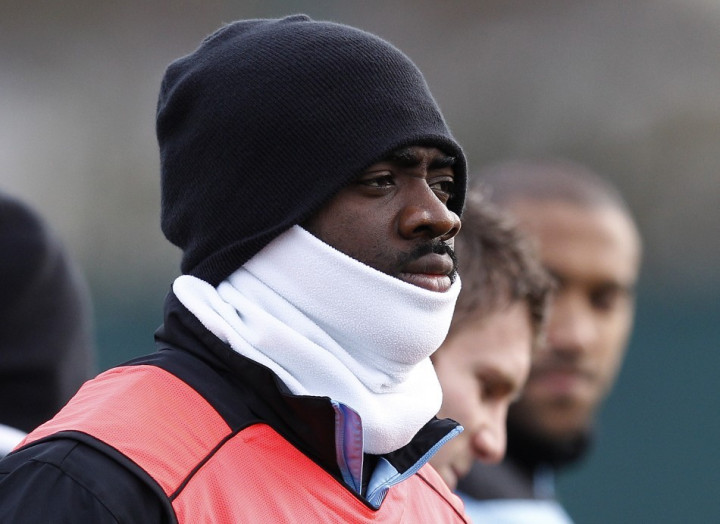 What happened was that in the aftermath of City's 3-2 win over Chelsea in the 2012/13 Community Shield, Toure, who was left on the bench for the game, allegedly threw his winner's medal into the crowd at Villa Park. Worse still, he was reportedly involved in an argument with Mancini after the final whistle.
Toure has been linked to Turkish clubs Trabzonspor and Bursasport in recent days, while The Sun reports Saudi Arabian club Al-Hilal are also keen on signing him. The player himself has ruled out any desire on his part to force a move but did admit his future club may not be a choice left to him to decide.
"I did speak to the people there, but I'm just focusing on City. I'm a City player. I still enjoy it here. You can see that. I love playing at the same club as my brother. But we will see what will happen. I've got one year left on my contract and that's it. I am still at City but you never know the future. For me the most important thing is every day I'm at City I'll give 100 per cent," Toure has been quoted as saying in a Press Association report and in several newspapers.
Given the reports that strongly indicate a deal for Liverpool's Danish centre back, Daniel Agger, could happen, Toure's future at the club becomes increasingly uncertain. He has one year left on his £120,000 per week contract, which is far too large for most clubs to even consider, given his age, and the £3m price tag that City have reportedly placed on his services has not helped smooth any transfer over.
The English champions have been uncharacteristically quiet on the transfer market so far this summer, something that has annoyed manager Roberto Mancini. The 47 year old Italian has spoken out and criticised his club's lack of spending, despite the fact its owners have invested over £900m since buying the club a few seasons ago. The move to sign Everton's English midfielder Jack Rodwell may be the start of a new spending binge but City have some catching up to do this summer, after Chelsea, Manchester United and even Arsenal have all either spent big or been linked to big-money transfers.