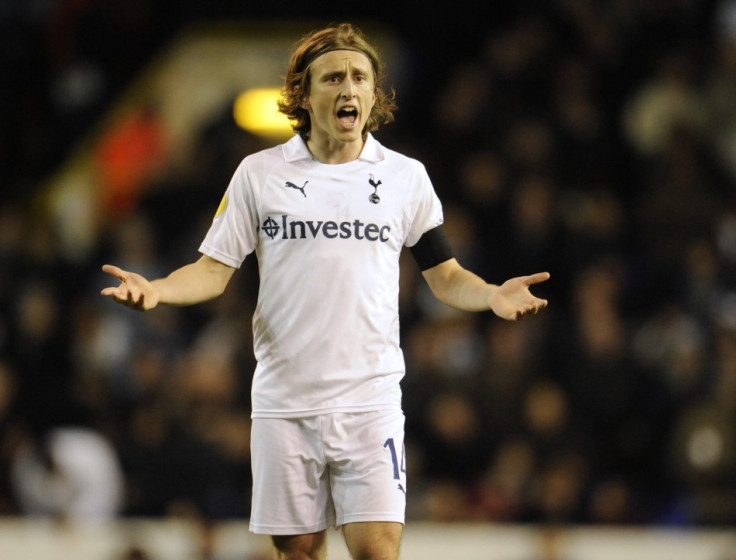 Harry Redknapp thinks his prized midfielder Luka Modric could be interested in a move to Manchester City this summer, if Roberto Mancini's team offers the Croatian a lucrative, according to a Daily Mail report.
The Spurs manager stressed that while he would like to keep Modric, the 26-year-old, who reportedly earns around £50,000-a-week at White Hart Lane could be tempted by a big-money offer from the Citizens.
"We want to keep him, we need to keep him. We love Luka - he's a fantastic player," the Daily Mail quoted Redknapp as saying and then adding, "Only Luka knows what he wants to do with his life. But if somebody's going to offer him £200,000 a week, it probably could turn his head a little bit."
Mancini earlier declared his admiration for the Tottenham talisman, labelling him "an outstanding footballer" and "one of the best in the Premier League".
Spurs have had to see off interest, earlier, from Manchester United and Chelsea, to keep Modric and Redknapp even had to omit the midfielder from his starting line-up for the first two matches of the season, after the player reportedly "lost focus" because of big-money bids from Chelsea.