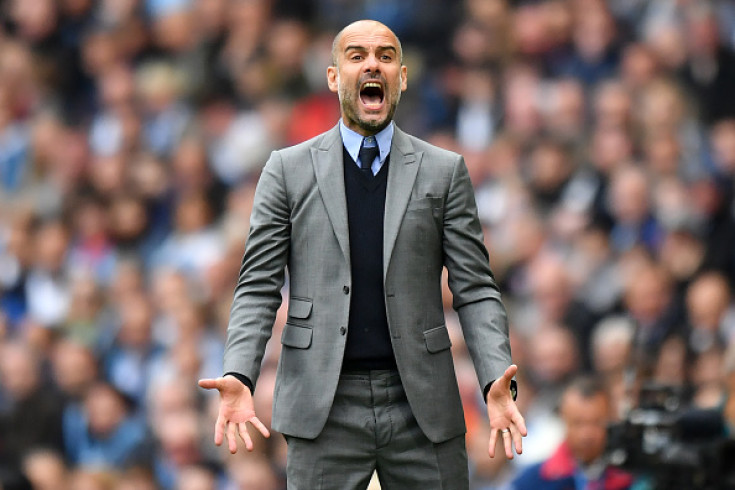 Pep Guardiola has revealed that it would take close to 10 years for Manchester City to reach the level of Europe's elite clubs like Barcelona, Bayern Munich and Real Madrid.
The Spaniard failed to reach the semi-finals of the Champions League for the first time in his managerial career, having been knocked out by Monaco in the round of 16 last season.
However, they are set to invest heavily this summer to close the gap at the top, which the manager reckons isn't as big when compared to the other Premier League clubs.
The Citizens finished last season in third spot, 15 points behind champions Chelsea. However, Guardiola insists that they will alleviate the deficit this time around after the manager absorbed the rigours of the Premier League in his first season, along with City's Champions League campaign.
"This year, we weren't there but you must realise that even Barcelona haven't made it to the semifinals each year," he told Catalan newspaper L'Esportiu, as quoted by ESPN.
"City are a great club, they have played in the Champions League for five straight years, they are the only Premier League club to have done that.
"But to reach the level of Barca, Real Madrid, Bayern [Munich], Juventus, that is very complicated. You need time – a decade."
The Citizens have already completed deals for playmaker Bernardo Silva and goalkeeper Ederson Moraes, with director of football Txiki Begiristain trying to close deals for full-backs Dani Alves, Benjamin Mendy and Kyle Walker.
Guardiola is also ruing the fact that he did not have the likes of Vincent Kompany, Gabriel Jesus and Ilkay Gundogan fit for the entirety of last season, as they would have had a key role in deciding the club's final league position.
"Now with Txiki, we are trying to make the changes that are necessary to reinforce the squad. It was one of the oldest on average in the Premier League," Guardiola added. "It was a club which had seen much success, but had grown old.
"We rejuvenated them by adding Gabriel Jesus, [Ilkay] Gundogan, [Leroy] Sane and we need to keep doing that. I have played with eight or nine players of [Manuel] Pellegrini's team. They are good, but we must add more young players.
"However, I have always thought about what might have happened had we had Kompany, Gabriel Jesus and Gundogan [healthy] all season. We might not have won the league, but we would have been in the fight."