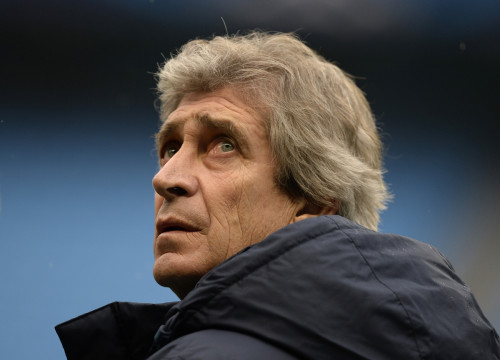 If Barcelona's stunning destruction of Rayo Vallecano taught Manchester City anything ahead of the pair's duel in the Champions League, it is that they must fight fire with fire upon the visit of the La Liga champions and four-time European Cup winners.
As Vallecano, albeit perennial relegation candidates, discovered even under new manager Tata Martino; a policy of containment is futile against an attack boasting Neymar, Pedro and the increasingly mercurial Lionel Messi.
Barcelona were at their swashbuckling best as they maintained top spot in La Liga, a game which worked as the ideal warm-up for their latest trip to English shores where they face Manuel Pellegrini's free-scoring City.
European under-achievers no longer, City qualified from their group for the first time in three years, earning a win over holders Bayern Munich along the way and possess a genuine threat having blown away Arsenal, Manchester United and Tottenham Hotspur this season.
Beating Barcelona has arguably become the continent's most unanswered conundrum. In 39 matches against the Catalans in the Champions League era, on just nine occasions have English clubs toppled the Nou Camp club.
Bar Newcastle United's Faustino Asprilla-inspired win at St James' Park 17 years ago, or Chelsea's 4-2 win at Stamford Bridge in 2005, wins over Barcelona have generally been a war of attrition. Manchester United, Arsenal and the Blues – who overcame Pep Guardiola's side over two legs in 2012 – have relied on a firm rearguard rather than a foolhardy approach.
It is not however in City's nature, nor within their capabilities to stand off Barcelona and allow the Etihad to be consumed by Catalan possession. Having plundered 117 goals this season, it is clear where the strengths of Manuel Pellegrini's side lie.
In the same way City's success this season has come from releasing the shackles, such acclaimed company in Barcelona shouldn't see a retreat to the tactics which underlined their successive group stage exits in the competition.
The work rate of Pablo Zabaleta and pace of Gael Clichy should allow them license to push up the pitch, the combative Yaya Toure and Fernandinho must be fed at every opportunity while Jesus Navas, Samir Nasri, David Silva and Alvaro Negredo can be the ideal exponents of a shaky Barca back-four.
With a tight grip on the title race, an FA Cup quarter-final clash against Championship Wigan Athletic and a meeting with Sunderland in early March in the League Cup final, Pellegrini seems all but assured of a major trophy in his first season at City.
Therefore the Chilean can be forgiven for going for broke and sanctioning an all-out assault on the Barcelona goal. In some ways, City have nothing to lose.