More than £500,000 has been donated to the Manchester Dog's Home where a suspected arson attack killed more than 60 dogs.
Firefighters were called to the dog sanctuary at Harpurhey to tackle the blaze, which is believed to have started in the kennel section.
More than 30 firefighters were deployed to put out the fire which killed at least 60 dogs and caused severe damage to around a third of the building.
Around 150 dogs were saved from the fire, with hundreds of residents arriving at the scene to hand out blankets, food and cages.
Two people, Jason Dyer, 41, and his nephew Dean Rostock, 25, also risked their lives to enter the burning building to in order to rescue 20 dogs trapped inside.
Police are treating the fire as suspicious and have arrested a 15-year-old boy on suspicion of arson. He remains in police custody.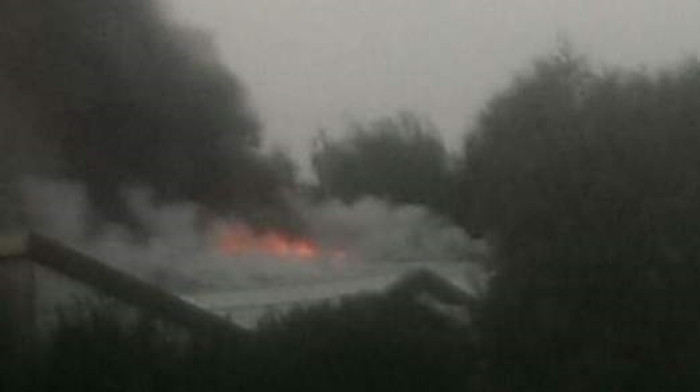 A JustGiving account was set up by the Manchester Evening News in the wake of the fire and received a flood of donations in just a matter of hours.
The day after the fire, £500,000 was raised for charity from more than 50,000 donators, with the number expected to keep on rising.
A joint investigation by the Greater Manchester Police and the fire service in under way. Officers are asking people not to take the law into their own hand, but to continue donating what they can towards the home.
Supt Marcus Noden said: "We are in the very early stages of the investigation and have a young boy in custody, however we would ask if anyone was in the area and remembers seeing anything suspicious around the dogs' home that they call police and tell us what they know.
"As a dog owner myself I understand that many people will feel angry and upset about what has happened but I would ask that they let the police carry out their investigations and not take matters into their own hands.
"We have received an overwhelming response from the public and would ask if anyone wants to help they can make donations of food or bedding to North Manchester divisional headquarters on Northampton Road in Newton Heath."