National Dog Day 2014 is being held to celebrate man's best friend and all the things they do for people across the globe – from being a regular family pet, to a guide dog, to serving on the frontline with armed forces.
Launched in 2004 by pet lifestyle expert and author Colleen Paige, the event has since taken off, with thousands now celebrating Dog Day.
To mark National Dog Day, here are the top five heart-warming (and heart-breaking) news stories from the last 12 months.
Dog faints after not seeing owner for two years
In July, a dog fainted with "overwhelming joy" after seeing her owner for the first time in two years. The moment when the pair were reunited was captured on film, with Casey the schnauzer seen running to her owner Rebecca Ehalt who had been living and working in Slovenia. Casey can be heard making a high-pitched squealing noise before becoming overwhelmed with happiness and fainting. A vet checked her over after she came back around and gave her the all clear.
Duke the dog named mayor of Cormorant, Minnesota
A seven-year-old dog named Duke was named mayor of Cormorant, Minnesota in August following a "landslide" victory. In total, 12 people in the town voted in the election, with many saying Duke guards them and makes the community safer. After winning, he was treated to a new outfit and five hours of grooming.
Peanut named World's Ugliest Dog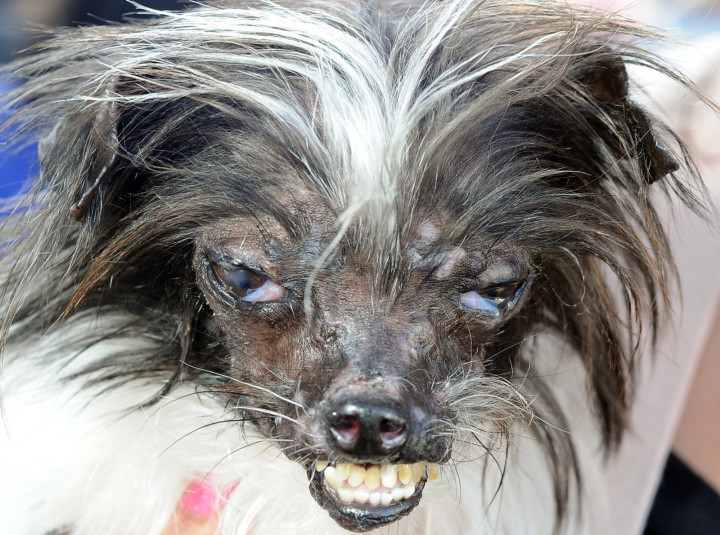 Peanut, a two-year-old cross-breed rescue dog, was named the World's Ugliest Dog at the Sonoma-Marin Fair in Petaluma, California. His owner, Holly Chandler, said Peanut had been abused by previous owners and was injured in a fire, but managed to recover well and is now healthy and happy: "He's my baby. I guess I don't see him every day as being that ugly. But I guess the judges thought so," Chandler said.
Former stray becomes first dog to climb Mount Everest
A puppy found starving on the streets of Ladakh, India, became the first dog to reach base camp of Mount Everest. Rescued by South African Joanne Lefson, Rupee the dog made the trip in November last year. Speaking to the press, Lefson said: "My greatest concern was wondering if Rupee could actually make it. I prepared for the worst and arranged an extra porter just in case Rupee needed to hitch a ride. A memorable part of the trip was seeing Rupee touch and walk on snow for the first time, he loved it. He played in it at every opportunity, chased it and even tried to chew it at times."
Duke Roberts' last day on Earth
In the saddest dog story of the year, one owner made a photo diary of her dog's last day on Earth before being forced to put him down. In her blog post I Died Today, Texan photographer Robyn Arouty took pictures of Duke doing all his favourite things, such as eating burgers, going to the park and splashing around. See the blog here if you can bear it.
Here's a video to end on a more cheerful note