60 Animals Killed in Manchester Dogs Home Arson Attack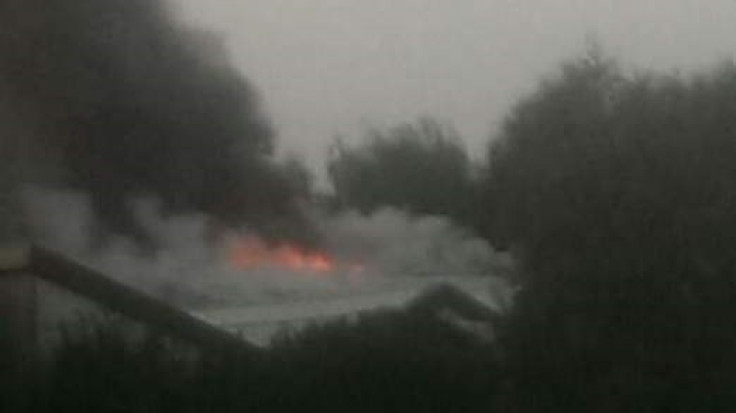 At least 60 dogs have been killed in a suspected arson at a Manchester Dogs' Home.
Greater Manchester Police said that more than 20 firefighters are battling the blaze at the Manchester and Cheshire Dogs' Home, the charity's rehoming centre in Harpurhey.
Police said that the blaze was being "dampened down," but confirmed dozens of dogs had already been killed in the fire.
Local residents reported hearing the distressing sound of the dogs yelping from inside the burning building.
Two animal-lovers risked their lives to run into the blaze and rescue 20 dogs at the height of the fire.
Jason Dyer, 41, and his nephew Dean Rostock, 25, jumped over the fence into the dogs' home and kicked open kennel doors after hearing dogs barking in panic.
The pair rescued around 20 dogs, putting leads on them and bringing them to safety before tying them to a nearby fence.
Mr Dyer said: "All the windows of where the dogs are advertised for sale were blown out and the ceiling was collapsed. We initially ran into the bit that was on fire but we couldn't get those dogs out. We went to the other kennels and began kicking out the doors. We just wanted to get them out.
"This place is part of our childhoods. We both have dogs and love dogs - of course we are going to run in there. We just wanted to make sure as many as possible would be okay."
The home has cared for more than one million dogs since it was established in 1893 and holds hundreds of dogs.
A police spokesman said that members of the local community have offered to take in any of the dogs who have survived the fire.
"We have received lots of calls from people who want to look after any dogs which have been left without a home. We are not sure at this stage what help is needed."
A 14-year-old boy has been arrested on suspicion of arson.
© Copyright IBTimes 2023. All rights reserved.