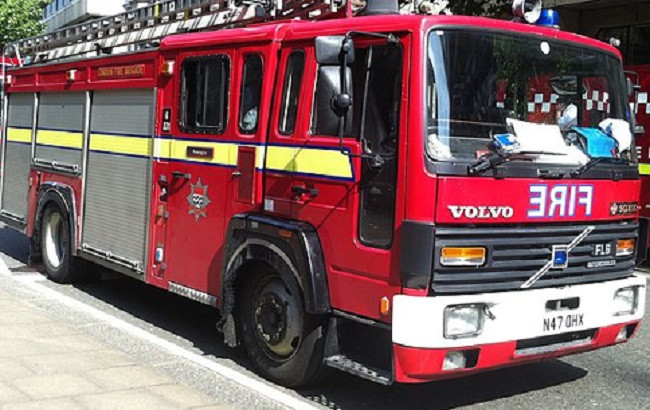 A Manchester firefighter was found hanged at the station where he worked. Green Watch crew manager Lee Gaunt, 41, was discovered at 4.40am by colleagues at Stalybridge fire station on Sunday (18 October) morning. He was pronounced dead at the scene after they were unable to revive him.
County fire officer Peter O'Reilly said: "We are devastated by Lee's death. He was an extremely well liked and popular member of Greater Manchester Fire and Rescue Service and we are utterly distraught that he has gone.
"We have contacted everyone on Green Watch this morning and it has left the entire Service in shock. Our firefighters are brave people, but this will test our strength to the extreme.
"We have three priorities today - to look after Lee's family, his watch and everyone else who is part of the Greater Manchester Fire and Rescue Service family. We are all so sad and it will take some time to sink in but we are supporting each other as much as we can," he added.
"In time, through police investigations and the coronial process, we will begin to understand what has happened but for now my thoughts are with Lee's family and all his friends."
Tribute were paid to Mr Gaunt on social media, from those he had helped. Writing on Facebook, Mandy Saunders said: "This was one our finest firemen in Tameside who fit our smoke alarms for deaf people in Tameside. My deepest sympathies go to his family and colleagues in the fire services.
"So sad xxx RIP Lee Gaunt. From Mandy Saunders and DEAF TEAM (Tameside MBC)."
Jamie Holt wrote on Facebook: "RIP lee saved so many lives what a legend."
Secretary for the Fire Brigades Union Greater Manchester Gary Keary said: "The Fire Brigades Union are deeply saddened to hear about Lee's sudden passing. Our thoughts are with Lee's family, friends and colleagues at this time."
Greater Manchester Fire and Rescue Service will be flying flags at half-mast in memory of Mr Gaunt Sky News reports.