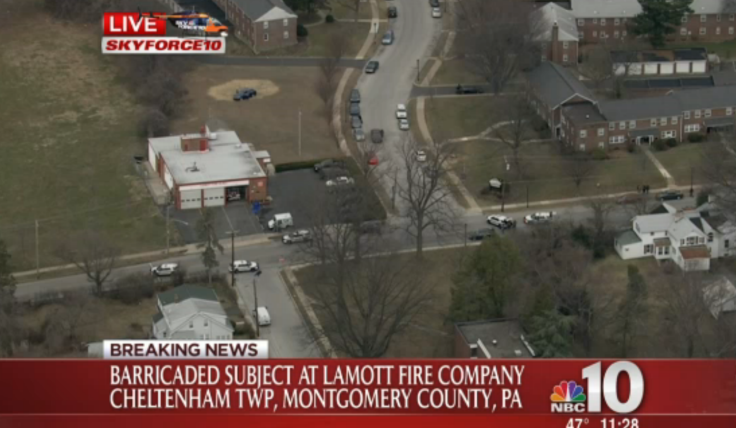 A former firefighter is in custody in Pennsylvania after allegedly holding another four firefighters hostage inside a fire station on 31 March.
The suspect, who was armed, held hostages for almost an hour before authorities were able to take them into custody. According to WPVI, the hostages were being held inside a fire station in Cheltenham Township in Montgomery County.
Cheltenham Police were called by the LaMott Fire House, located at Penrose Avenue and Graham Lane, at approximately 10.55am. WPVI's Chopper 6 reported heavily armed police entered the fire station through the garage. The armed officers then closed the garage for around 15 minutes before reopening it.
Police chief John Norris told reporters: "Before we received the call he did fire one shot into the wall." Authorities also revealed the suspect almost released one hostage before staying with the other three, NBC 10 reported.
It was reported that several people were detained by police at the scene but it is unclear if any of the individuals was the suspected hostage taker. Local Fox News affiliate, Fox 29, reported the suspect was a former firefighter but the circumstances surrounding the incident are unknown. CBS Philly reported the suspect was taken into police custody around 11.50am.
All four hostage victims are safe and no injuries were reported, according to Fox 29. The news broadcaster stated police will do a mental evaluation of the suspect before charges are made.