London Assembly Member Val Shawcross has called for Boris Johnson to abandon his plans to shut fire stations across the capital after a huge blaze broke out at a museum in Southwark.
Twenty fire engines and around 120 firefighters attended the fire at the Cuming Museum and Newington Library after the roof caught fire.
It burned throughout the night and fire teams were still at the scene the following day.
Shawcross said the mayor's plans to shut 12 fire stations, as well as cutting 18 fire engines and hundreds of firefighters were "unacceptable".
Of the 16 fire stations that helped put out the fire in Southwark, four are due to close - Southwark, New Cross, Clapham and Clerkenwell.
Labour's Shawcross said: "I want to pay tribute to the dedication and professionalism of our firefighters, their work for us all this week is to be thoroughly commended.
"The size of this fire and the scale of the response needed is a timely reminder of the importance of our fire brigade. We are all thankful that no-one was seriously injured and there was no loss of life.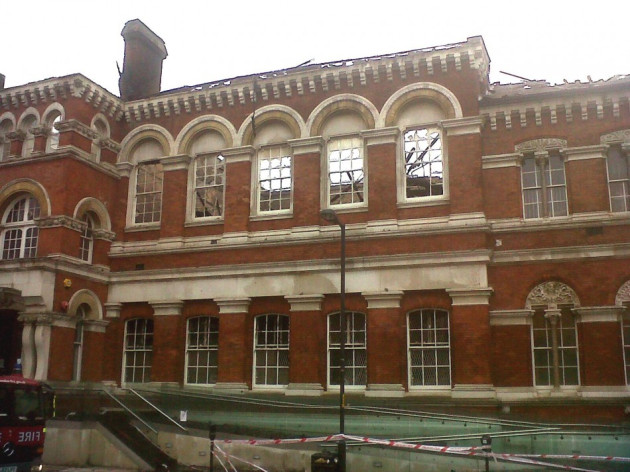 "This week's events clearly show that we need to maintain our current level of fire cover in London, the Mayor's plans to cut 12 fire stations, 18 fire engines and 520 firefighters are unacceptable.
"We presented him with a fully costed plan to keep them all, instead he has chosen to cut council tax by one penny a day. While a small amount to individual Londoners, across our city this adds up and will lead to a huge cut in our valued fire service."
The Cuming museum suffered extensive damage and Southwark Councillor Peter John said the whole building will be "out of action" for months. At present, the extent of the damage to the museum collections is unknown.
John said: "The library is closed and is likely to remain so for some months due to water damage in the basement, but again we will know more once a full assessment has been made.
"In terms of museum artefacts, there are three galleries and some artefacts have been recovered from one [of them] by the London Fire Brigade and taken to nearby council premises for storage. Thankfully only around 1 percent of the Cuming collection is out on display at any time and it is believed that those items that are in storage should be okay, although there may be water damage."