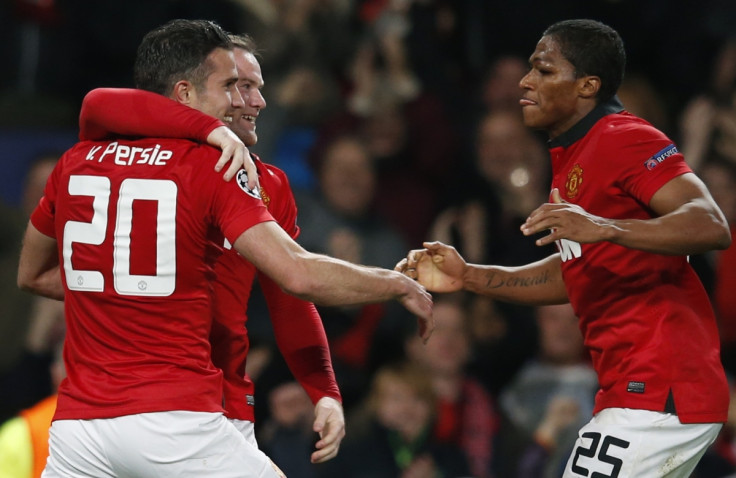 Manchester United registered a 3-0 victory over Olympiakos as the Premier League champions progressed to the last-eight of the Champions League after a 3-2 aggregate victory over two legs.
The victory at Old Trafford came after David Moyes saw his side suffer a 3-0 defeat at home to Liverpool in their last league fixture. The game saw the former Everton manager hand veteran Ryan Giggs a place in the starting lineup.
Giggs, along with Wayne Rooney, was instrumental in United's attack while David De Gea made crucial saves in stopping the Greek champions from scoring.
Robin van Persie scored twice in the first half, before completing his hat-trick in the second half from a brilliant free kick outside the box.
The victory has seen United join their league rivals Chelsea, along with European giants Real Madrid, Barcelona, Bayern Munich, Paris Saint-German, Borussia Dortmund and Atletico Madrid in the final eight of the competition.
After the victory, United fans took to social networking site to express their joy from their latest result.