Manchester United: Adnan Januzaj could be sold this summer over 'bad attitude'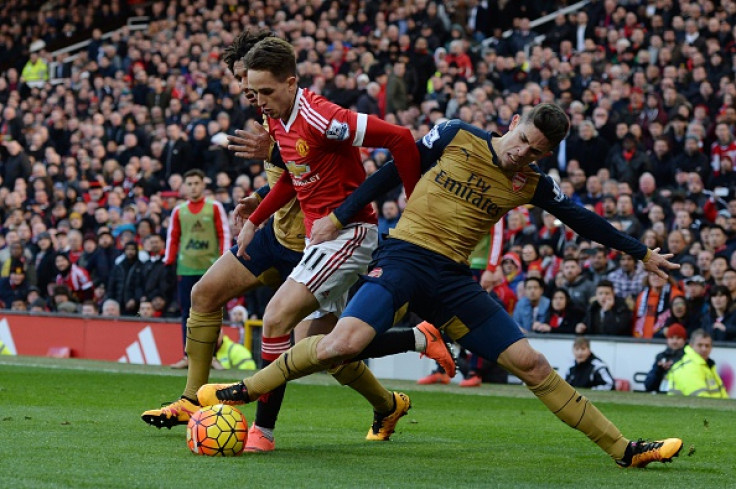 Manchester United manager Louis van Gaal may sanction the sale of Adnan Januzaj if he continues to be in charge at Old Trafford after the end of the season. The Belgian along with Brazilian midfielder Andreas Pereira have not featured for the Red Devils in any game since the end of February and have fallen out of favour with the manager, who has six players out due to injury.
The Sunday People reported that Januzaj and Pereira have been given the cold shoulder for their "bad attitude" while playing with the U21s and neither of them have made an appearance for the first team since. The Dutchman believes that Januzaj nor Pereira have the mentality to make it at the top level as they cannot couple their talent on the pitch with the grit to move forward in their careers.
The couple were involved in the U21 game against Middlesbrough, but were not interested in making a statement for themselves which did not work well with the Dutchman. He organised a closed doors game against Oldham where they both scored, but were still unable to get into the first team against West Bromwich Albion and Liverpool where the Red Devils suffered defeats.
It does not bode well for Januzaj, who has previously been reprimanded for his attitude by Borussia Dortmund manager Thomas Tuchel, where he was sent on a season-long loan. However, a slew of injuries and his inability to get games for the Bundesliga club forced the Red Devils to bring him back to Old Trafford midway through the campaign but his situation has not recovered despite him getting more minutes under his belt.
The Red Devils could do with a player with januzaj's talent to fall back on at this point, with Van Gaal's men suffering a crushing defeat at the hands of Liverpool, which has all but ended their hopes of progressing in the Europa League. Januzaj will be hoping to make a comeback to the first team against West Ham in the FA Cup, which looks like their best chance to win a trophy this season.
© Copyright IBTimes 2023. All rights reserved.