Manchester United on alert as Monaco reveal Kylian Mbappe has a buy-out clause
Monaco sporting director says Real Madrid are yet to contact them over the 18-year-old kid.
Monaco sporting director Antonio Cordon has put Kylian Mbappe's suitors on alert after revealing the France sensation has a buy-out clause in his current contract at the Ligue 1 side. Manchester United and Real Madrid have been linked with the 18-year-old forward in recent weeks but the club chief has officially reported that Los Blancos have not made any approach for the youngster.
Mbappe is expected to be one of the main headliners in the summer transfer window after enjoying a meteoric rise since his debut for Monaco in December 2015.
The France international has scored 22 goals for the Ligue 1 side this season, including five in the Champions League to help his side to go through the semi-finals of the European completion after eliminating Manchester City and Borussia Dortmund in previous rounds.
Spanish radio station Cadena Cope reported last month that Monaco had already rejected a €110m (£92.2m, $118.5m) bid from Manchester United as they believe his price is only going to increase in the future.
Meanwhile, Real Madrid president Florentino Perez suggested Los Blancos could also join the race to secure his services, saying that "everything is possible" when asked whether he saw the club's future attack as being a French duo of the Monaco starlet and Karim Benzema.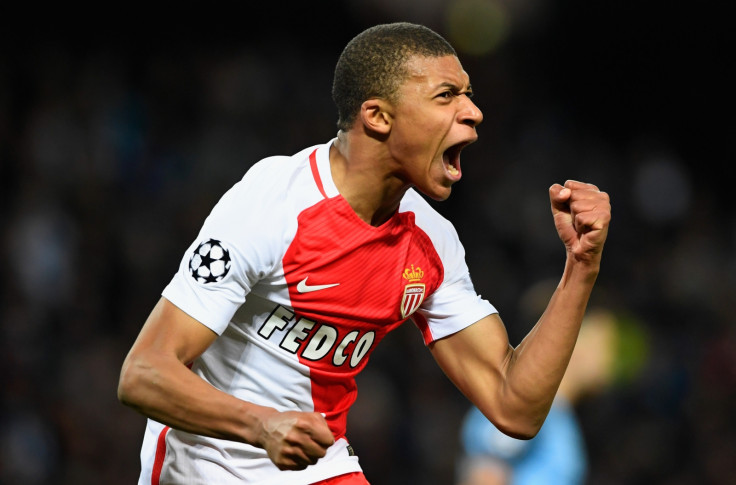 Monaco would like to keep Mbappe for at least one more season but Cordon revealed the French starlet has a release clause in his contract. This means the Ligue 1 side would be unable to prevent his departure if the likes of United or Real Madrid trigger that clause – and convince the player to make the move.
"Yes, he has a clause and it's quite big. It's a lot of money. I don't have his contract so I don't know exactly how much, but it's a lot," Cordon confirmed to Cadena Cope.
"The success of Mbappe is due to him but also because of the team. Without the team he would not have scored so many goals. He is a young lad and the young players are the ones that all the teams look at and want. But I hope he stays for the good of Monaco, but we know how the market works and what football is like."
Meanwhile, in another interview with Cadena Ser, the former Villarreal sporting director also added that the club are yet to receive any approach from Real Madrid.
Asked whether the Champions League winners have contacted him to express interest in Mbappe, he said: "The truth is they haven't."
"Only time will tell [if he has what it takes to succeed at a club like Real Madrid]. There are many factors to consider in order for a player to succeed. He is still very young. We will see what happens this summer – we expect it to be a long one."
© Copyright IBTimes 2023. All rights reserved.