Manchester United were prepared to smash the world transfer record to sign Paul Pogba from Juventus for £89m [$116.4m] due to having already considered getting a return on their investment, according to a leading football agent. The France international will return to Old Trafford four years on from leaving the club on a free in what is the biggest deal of the summer transfer window.
Juventus have confirmed the deal has eclipsed Gareth Bale's £85m move from Tottenham Hotspur to Real Madrid in the summer of 2013, and are expecting the record fee from the Premier League giants to arrive in two instalments. The signing of the fourth made by Jose Mourinho this summer.
United have wasted little time creating hype behind the transfer, using social media to build anticipation ahead of Pogba's arrival - which could see him make his debut against AFC Bournemouth in the club's Premier League opener this weekend. And with the marketing and potential behind Pogba - who is sponsored by United's kit manufacturer Adidas - agent Mamadi Fofana believes the club will have already considered making their money back.
"I am not surprised," Mr Fofana told The Evening Standard when asked about the enormity of the Pogba deal. "I saw United spend £36m on [Anthony] Martial last year. There is a lot of money involved in football and that money has to go somewhere. They do transfer players and pay loads of money for players but, at the same time, they are also making a lot of money.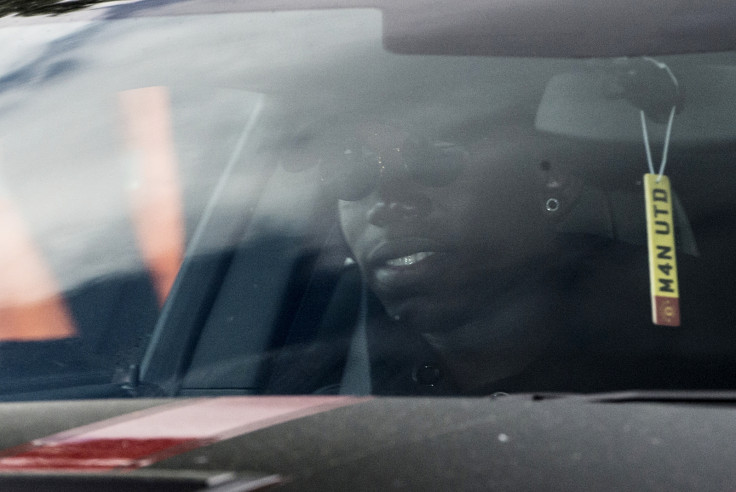 "Manchester United is one of the biggest clubs in the world and when they spend money, they know exactly what they're doing. If they spend 'x' amount of money they obviously think they will get that investment back.
"People might be surprised at the amount, but there is no surprise seeing a player they [United] think is worth that amount in the market and in the business and will give them a return on their investment."