The UK and most of Europe woke up this morning to find that Paul Pogba's world record move from Juventus to Manchester United had been confirmed while they were tucked up in bed.
United fans had waited for months for the deal of the century to be made official, only for it to be formally announced after many of them had called it a night. United dropped a trailer fit for a Hollywood blockbuster at 12:20am BST on Tuesday morning )(9 August), officially confirming the Frenchman's homecoming 10 minutes later.
Pogba had been photographed arriving at United's training complex at Carrington just after midday on Monday afternoon. Had his medical really lasted 12 hours? If not, what was the hold up?
It may have been the dead of night in the UK, but across the planet in some of United's biggest growing markets, supporters were waking up, travelling to work or sitting down at their desks to read the good news. The club's announcement came at 6.30am in Indonesia, 7.30am in Beijing, Hong Kong and Malaysia and at 8.30am in South Korea. It also dropped favourably in the US, coming just in time for the evening news in New York at 7.30pm.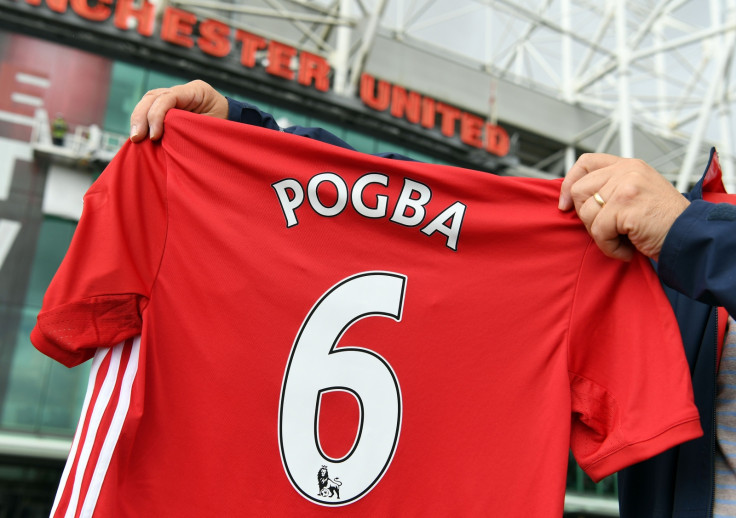 BBC Sport reported that confirmation of the Pogba deal came so late simply because that's how long it took to get everything done. The benefits of the news emerging at that hour are there to see, however.
"There are two principal markets that the Pogba transfer news could tap in to. One is Asia the other is the US. Midnight in London is 7pm in NYC and 8am in Tokyo", Iain McDonald, senior associate in the sports business group at law firm Lewis Silkin, told IBTimesUK.
"'Superclubs' like United are now viewed as global sponsorship properties. They constantly need to be able to show sponsors that they can reach audiences across the globe."
United aren't alone in their attempts to try and corner the Asian market. Across the Premier League, clubs are increasing their exposure, while other sports also attempt to muscle in. Last night's Pogba move could have been another attempt from United to demonstrate what lengths they are ready to go to.
"There are only a limited number of sports sponsorship opportunities that can provide worldwide exposure for global corporate sponsors, "McDonald said. "In this market. United are not just competing with other football super clubs but with other teams, sports and organisations with global reach. Think the New York Yankees, Mercedes Formula One and even the World Cup and Olympics. United need to constantly innovate in terms of its communication strategy to enable a club from the North West of England to reach this global audience."