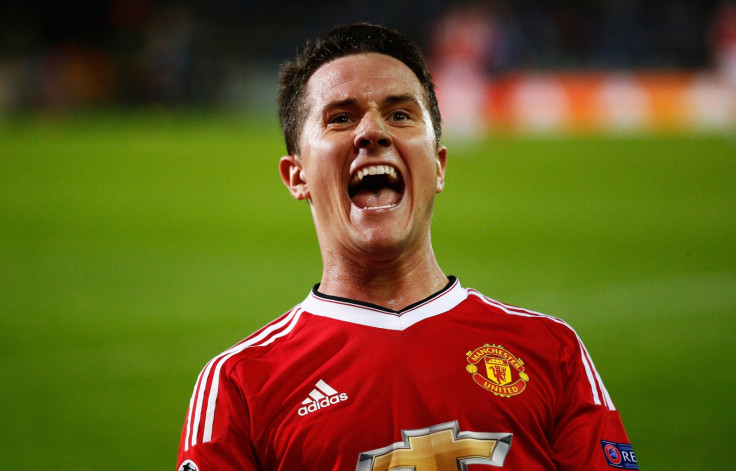 Manchester United star Ander Herrera remains hopeful his ability of playing in several positions will help him make it to Spain. The 26-year-old has not made an appearance for his national team and has set his sights on impressing Vicente del Bosque.
The midfielder arrived at Old Trafford from Athletic Bilbao last summer, a year later, after his move to England collapsed on deadline day in 2013. In his first season in the Premier League, the Spaniard has impressed with his performance.
Louis van Gaal has deployed Herrera in the No 10 role and also in the defensive midfield positions this season. So far, the former Bilbao man has scored twice in all competitions, which includes a penalty in United's 3-1 victory over Liverpool.
"I think if I play in different positions it is good also for the manager of the national team because he can select me for different positions," Herrera told talkSPORT. "It is my next step. When you arrive at United, maybe the biggest team in the world, you are fighting on all fronts, so the next step is the national team and it is my next dream.
"I think I did a good first season, my first in England and at Manchester United and I was happy with my development. Now I am doing the same, trying to give my best and trying to convince the manager of the national team that I have the quality to be there. I believe in myself and that I have the quality to do it."
Luke Shaw suffered double fracture after a tackle from PSV Eindhoven's Hector Moreno in United's 2-1 defeat to the Dutch side in the Champions League clash. The England international is set to miss most part of this season and Herrera hopes the left-back recovers from the injury.
"I couldn't see the leg in the game because sometimes when I watch these kinds of things I don't feel too good," the Spaniard explained. "Luke makes us feel proud for him and very hopeful in his recovery. He is already getting stronger and thinking about the recovery – he doesn't want to complain anymore, he wants to think about the next step. I think he's a very happy guy, he's always smiling and laughing so it makes us feel because we know he is going to recover very quickly."