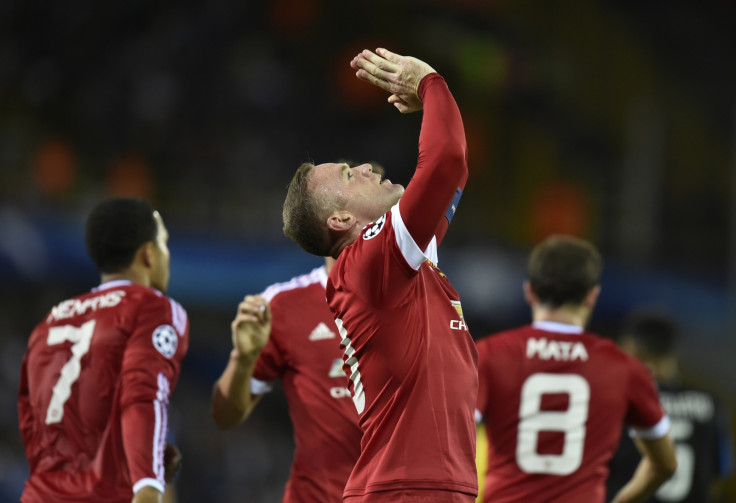 Manchester United manager Louis van Gaal has confirmed Wayne Rooney is fit for the trip to Southampton on Sunday 20 September. The boss, meanwhile, also said that Phil Jones has returned to training while admitting that despite Luke Shaw's injury being a massive lost, he has good options to replace him in Marco Rojo, Daley Blind and Ashley Young.
The captain has not played a game for the club since the defeat against Swansea just before the international break after picking up a minor injury during a training session ahead of the Liverpool game. Van Gaal was then forced to use Marouane Fellaini up front during the 3-1 victory over Brendan Rodgers's side last weekend. He also gave new signing Anthony Martial a full debut in the Champions League opener against PSV Eindhoven on 15 September.
But the boss has now claimed that Rooney is fit again for the visit to Southampton. "Wayne is fit to play. He's only had one week out. It was because we weren't taking any risks with him."
Meanwhile, Jones is not ready to play yet but has returned to training for the first time since he suffered problems in his calf prior to their opening game of the season against Tottenham Hotspur.
"Phil Jones has come back and trained with the group for the first time. He's not match fit but he's fit to train. Only Luke Shaw is injured," the boss added.
Van Gaal has also admitted that the former Southampton starlet is expected to miss much of the campaign after suffering a double leg fracture during the 2-1 defeat at PSV. Nevertheless, he was optimistic over his reaction after a a successful surgery.
"I have to admit he was strong and firm. It was another look than the day before, so I was happy with that. But of course he knows that it is a long way to go for him. The operation was a good operation. It's a great loss. I have said in advance of this season already that it shall be the season of Luke Shaw. He has started fantastically and everybody has seen that. Maybe he shall come back tomorrow," van Gaal said.
"You have to build up again a combination with the player in front of him. Memphis and Shaw were a very combination and now you have to build up a new combination. You have to start again and that is difficult. It's also difficult for the player who has to replace him. But we have in Blind, Rojo and in Ashley Young, good replacements."