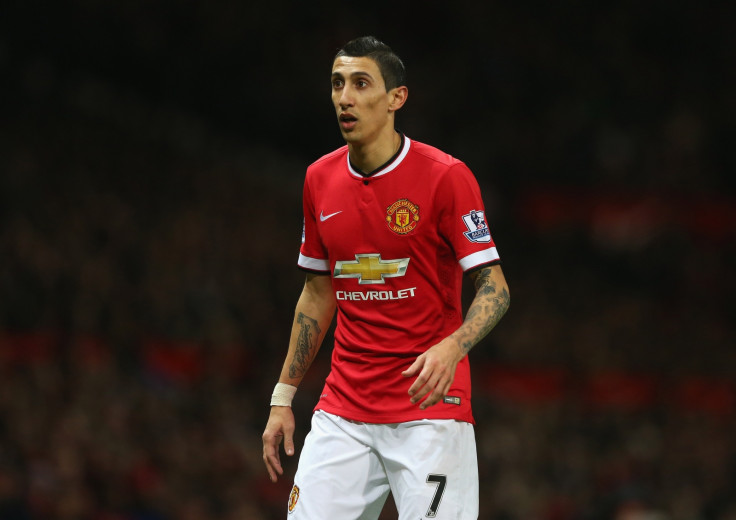 Angel Di Maria has revealed that his incongruity with manager Louis van Gaal was a major reason behind his decision to leave Manchester United this summer. The former Real Madrid man joined Paris Saint-Germain after a long drawn transfer saga which started in the second half of last season.
The Argentine revealed that it was difficult for him and his family to adjust to life in England as it was very different from how he used to operate in Spain and Portugal. The midfielder struggled for form through the length of the season for which he was relegated to the bench on occasions, something which further put a block on his development.
Di Maria's house in Manchester was also broken into, which put fear into the hearts of his family. This ultimately led him to take the decision of moving to Paris, which he finds more convivial. The midfielder will begin his Champions League campaign with PSG on Tuesday against Malmo, something he missed during his time with the 20-time English Champions.
"Honestly, we were not happy," the winger told Le Parisien, as quoted by Goal. "At the beginning, we were a little. But then things became complicated. Life in England was a bit difficult. It is not easy for a South American. Some people get on fine, and for others it is harder to adapt.
"I didn't get on very well with the coach, so I think the decision to join Paris was the best solution. After [the break-in] it wasn't reasonable to stay. My family wasn't happy. My daughter was suffering. So it was important to leave.
"After the end of the Premier League, I went to the Copa America. It was at that moment that I started to see that the possibility of joining PSG was real."
The midfielder was heavily linked with a move to Paris last summer but the deal broke down owing to FFP restrictions, which led the player to come to Manchester. Di Maria alludes to the incident and claims that it has always been his destiny to ply his trade in the French capital.
"But even last year, before joining Manchester, I could have signed for Paris. It didn't happen for reasons you already know [Financial Fair Play restrictions on PSG]. But I believe it was my destiny to end up at Paris.
"From the little I have seen, our life here in France resembles more the life we led in Spain or Portugal. And at the moment we are 100 percent satisfied," he concluded.