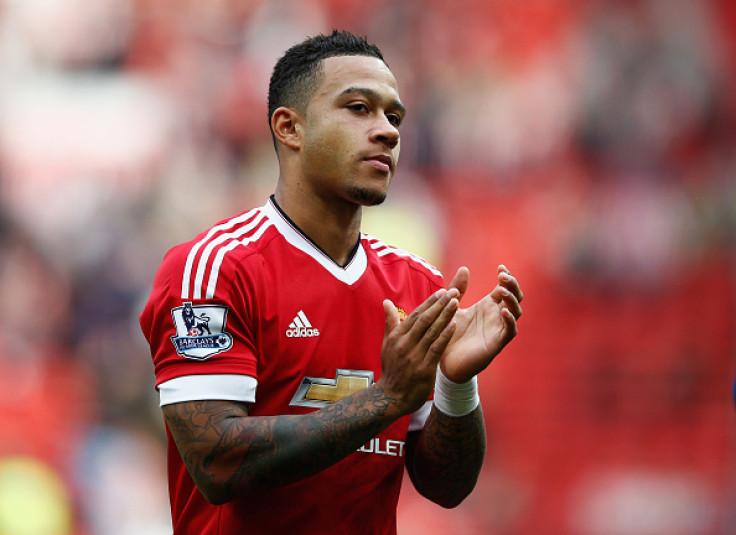 Bayern Munich winger Arjen Robben believes that Memphis Depay will come back strongly from his disappointing form and reclaim his rightful spot in the Manchester United line-up. The Dutchman has not started a single game since their 3-0 drubbing at the hands of Manchester United last month, but Robben believes that the ability to come back from a bad spell is also a major component of the learning curve.
The Netherlands manager Danny Blind has also stuck the boot into his attitude since joining the Red Devils, stating that he is not a team man and is more inclined to thinking about himself than others. Depay, who has had a brilliant few seasons at PSV Eindhoven before moving to United, will be advised on how to carry himself by Robben himself, who has spent his youthful years in the Premier League with Chelsea.
"Of course I will give him advice," Robben said, as quoted by ESPN. "We try to help each other as players and the team to make steps. He is a talented player in a difficult situation. I can give him advice but the player has to cope with it, show strength and the right mentality.
"It is important in your development as a player. It is not always sunshine and you have difficult periods, especially when you are young. He has a long way ahead and if he shows the right mentality, the talent is there. If he keeps working hard I am sure he can succeed."
Depay's spot on the left wing has been taken over by Anthony Martial, with Wayne Rooney being deployed as a lone striker up front. Ashley Young is another option who has been used sparingly, but the player, who showed everyone what he is capable of in the 2014 World Cup, has vowed to emerge stronger and get back into the good books of Louis van Gaal.
The Red Devils are currently fourth in the league, a point behind Leicester City while two behind Arsenal and Manchester City, with three quarters of the season to go. As Valencia expected to be out for at least five months, the 21-year-old has to come good or make way for new signings, with the manager already linked to a move for Ayoze Perez, Yacine Brahimi and Matt Ritchie.