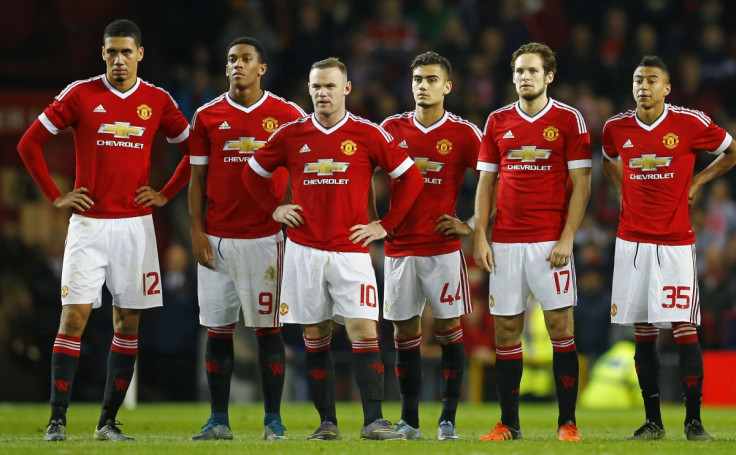 Publicly-traded football giant Manchester United recently announced their annual revenue guidance, which if achieved will make them the highest grossing soccer club ever. The club's revenues were boosted because they were back in the lucrative Champions League, as well as due to a jump in jersey sales.
United said they expect revenue for the year to be between £500m (€704.8m, $760.6m) and £510m. With the club bringing in some big stars like Bastian Schweinsteiger, Memphis Depay, Juan Mata, and Ángel Di María in recent seasons, it is no wonder that fans have been eager to wear jerseys with the new names on it. Besides, United signed a deal with Adidas in 2014, according to which the German sports goods manufacturer is to pay more than $1bn over 10 years to make the club's jerseys.
United have been through two managers since the departure of managerial legend and pizza-throwing target Alex Ferguson in 2013, but are yet to reach the heights they achieved during his tenure.
The club's revenues are strong despite United currently lingering in fourth place in the Premier League. However, they are currently lagging behind by only two points to league leaders and arch-rivals Manchester City, so there is a strong possibility that the Red Devils will also be able to keep the Champions League money rolling next season. After failing to qualify for last season's Champions League, the club would be happy to make the extra cash this year.
While revenues are directly proportional to the performance of a team on the field, Manchester United could be an exception because of their strong fan base, meaning the club could continue to grow regardless of their performance.
United, which got listed on the New York Stock Exchange in 2012, reported earnings that increased by more than 39% for this quarter, over that of 2014. In comparison, their peer Real Madrid reported revenues of over €660m in revenue in 2014, growing about 9% over the previous year.