Blackpool boss Ian Holloway believes that star midfielder Tom Ince is currently outperforming the likes of Arsenal's England international Theo Walcott and Alex Oxlade-Chamberlain.
Manchester United have been strongly linked with the former Liverpool winger and Holloways has admitted that Ince could end up playing for one of the top clubs in the Premier League.
However, he was also quick to dismiss rumours that Ince would join Manchester United in in the next transfer window.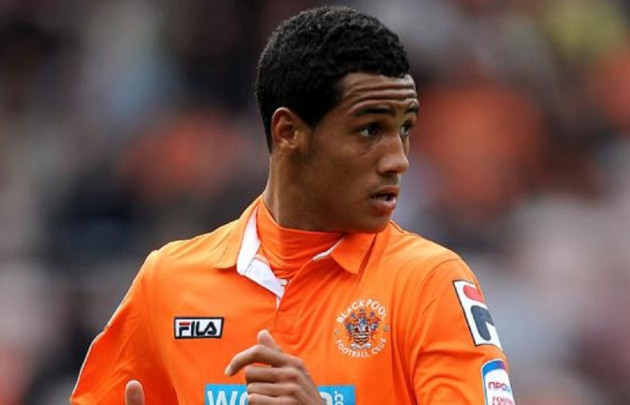 "It's absolute rubbish," blasted Holloway, as quoted in the Blackpool Gazaette. "The way Tom's playing, the best clubs in the world might want him at the end of the season. Manchester United are one of those but I'm sure they would be talking to me first.
"If they were going to buy Ince I would know before anyone. I can assure you it's all total speculation."
The 21-year-old has been in impressive form this season, scoring six goals in seven games and earning plaudits for his performances. This comes on the back of Blackpool turning down a £5million bid from Swansea in the summer.
The Gazette has reported that Ince's dad, Paul, advised him to remain at Blackpool for this season as he is keen for him to continue to learn his trade after only previously playing youth football for Liverpool.
Holloway is also keen to hand on to the winger as he believes Ince will go on to have a massive future and could soon become an England international. The former QPR boss also believes that he is currently outperforming Arsenal's attacking midfield duo of Walcott and Oxlade-Chamberlain.
"It wouldn't shock me if Tom ended up a regular in the England team and it wouldn't surprise me if he played for one of the top teams.
"To play for England you seem to have to play for one of the big four, as they don't pick anyone unless Arsene Wenger or Sir Alex Ferguson think they are brilliant. No-one listens when I say someone's good," added Holloway.
"I told Stuart Pearce the other week that in my opinion Tom Ince is playing better than Alex Oxlaide-Chamberlain and Theo Walcott. Just because he's in the Championship playing for us, it shouldn't make a difference."
The Arsenal pair were both highly thought of when they made the switch from Southampton but only make their names once joining a Premier League side.
Ince will be looking to emulate the pair and eventually play for England, having been called up to the England