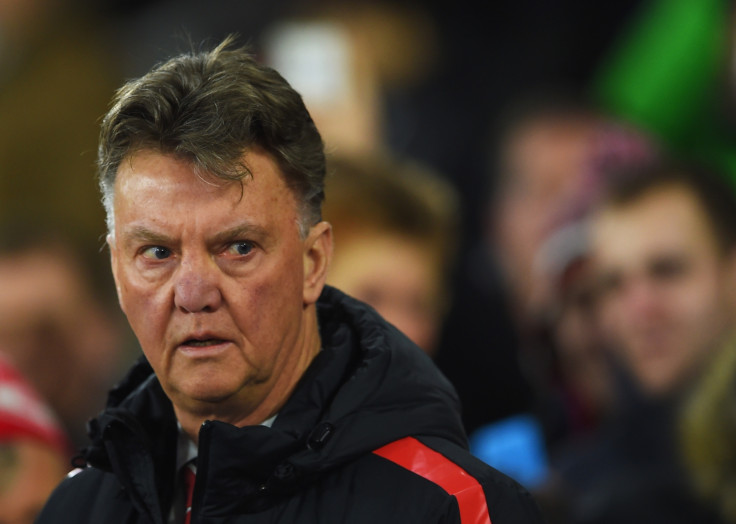 Manchester United manager Louis van Gaal has admitted Victor Valdes will battle David de Gea for the number one 'keeper role, just a day after claiming the ex-Barcelona star had joined United as back-up.
After spending more than £150m signing Ander Herrera, Luke Shaw, Marcos Rojo, Angel Di Maria, Daley Blind and Radamel Falcao (on loan) last summer, United confirmed the arrival of Valdes on a free transfer on Thursday 8 January, with Van Gaal saying: "He joins the club as the number two goalkeeper and is a great addition to the first team."
However, when asked by reporters ahead of the game against Southampton on Sunday 11 January whether Valdes will compete with his compatriot for a starting role, he said: "I cannot discuss that with you.
"I discuss that with David, with Victor – it shall be like that... Nobody is happy to be number two and he has to have ambition to beat David De Gea, but it shall be very hard for him," he said, leaving doubt about De Gea's role despite the Spaniard currently negotiating a new contract.
Van Gaal added: "My ambition is that I have the best players who can cooperate with each other to form the best team in the world."
Meanwhile, the manager highlighted the speed of signing the ex-Barcelona 'keeper, while addressing Anders Lindegaard's new situation.
He said: "I think that he [Valdes] fits more [than Lindegaard] in the profile that I have of a goalkeeper, and that's it.
"We were the first to buy a player. We were very quick to buy Victor Valdes. You notice? Manchester – we deal quickly. When we can, we deal quickly."
While asked about whether he will make further additions this month, he said: "No, no, in this transfer window I do not discuss with you.
"You can ask in another way but I am always saying the same answer."
Van Gaal also expressed his delighted after overcoming the club's injury crisis, as Ashley Young is now the only United first-team player out of action.
He said: "Can you believe it? Only one [injured player]. I have to select for the first team in my career at Manchester United the 11 and the 18 players. Ashley Young, four weeks to six weeks [out], I think. It's always difficult to predict in a muscle disease. Blind has trained a full week with us. Will he be fit to play? Maybe, I cannot say that because I have to select.
"Angel Di Maria has played only 20 minutes and that's because of the match rhythm that I gave. I have said I have only one injured player, but I don't have 100% match-fit players. That's a different thing, but of course Di Maria is, for example, further than Daley Blind or Rojo."