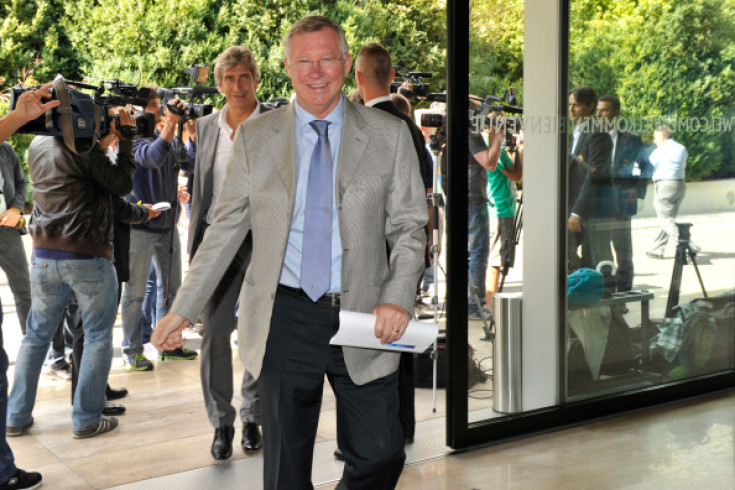 Sir Alex Ferguson has backed Manchester United manager Louis van Gaal to guide the Red Devils back to the top, where they have spent most of their time since the Premier League began.
Following Ferguson's retirement, United struggled under his replacement David Moyes, who was sacked eight months into the campaign and replaced on a temporary basis by current assistant manager and club legend Ryan Giggs.
The Dutchman has arrived and vowed to bring the glory days back to Old Trafford. He spent over £150m in the summer transfer window and brought in the likes of Angel Di Maria, Radamel Falcao, Daley Blind, Luke Shaw, Ander Herrera and Marcos Rojo.
And after a stuttering start, United have picked up form and are third in the Premier League, 10 points behind league leaders Chelsea.
However, Van Gaal's team have had a wretched season on the injury front, with a lot of first-team players suffering a knock at some point. This has had a huge impact on their progress and the manager has cut a frustrated figure many a time during the campaign.
But Ferguson is confident that, once all the players return from their respective injuries, Van Gaal can guide them right back to the top of the English game.
"I don't know how Louis van Gaal can expect to get the best results with the injuries he's had," Ferguson told BT Sport.
"When he gets the best players back, you watch United go - because he's a great coach, he will do well. They have still got great players."
Ferguson understands the players who arrived in the summer cannot be judged after half a season. The former Manchester United manager has experienced the problems faced by new players settling at United.
He said: "I'm not interested with what is happening with the players he's brought in, as that will take time.
"When I brought in Patrice Evra and Nemanja Vidic in the January of the same year, they were all over the place. They took five months to get used to playing for Manchester United - the culture and the history of the club.
"And these new players will be exactly same."