Manchester United boss Louis van Gaal unperturbed by Premier League arrival of Pep Guardiola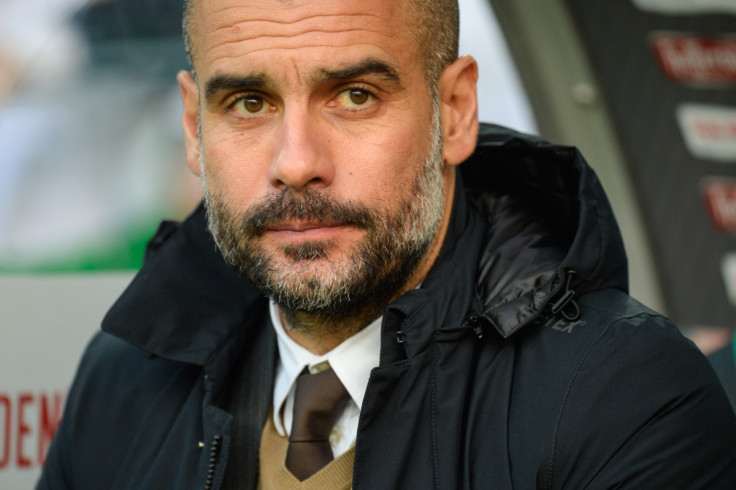 Manchester United manager Louis van Gaal is not concerned by Pep Guardiola's intention to move to the Premier League, with a year still remaining on his contract at Old Trafford. The Spanish boss will leave Bayern Munich after three seasons at the end of the current campaign and is keen on a role in the English top flight.
The Sun understands Guardiola has spoken with both United and Manchester City regarding a move to the north west, with the tabloid expecting the former Barcelona coach to replace Manuel Pellegrini at the Etihad Stadium and reject a move to their near neighbours. Guardiola is also understood to have rebuffed an offer from Chelsea, who are looking for a long-term replacement for Jose Mourinho.
Guardiola's declaration comes at a time when Van Gaal's position at United is under heavy scrutiny, despite the club being just nine points behind Premier League leaders Arsenal with 18 games of the season remaining. The style of football adopted by the Dutch coach coupled with his record in the transfer market has seen the club's supporters take aim at his regime but amid Guardiola's availability, Van Gaal is unmoved.
"I have already said that I am at the end of my career, so for me it is not so interesting," he told a pre-match press conference to preview the FA Cup third-round tie against Sheffield United, according to The Guardian. "For me, what is interesting is how I take care of Manchester United and I still have one year to go after this season.
"He [Guardiola] wants to sniff the culture of England and I wanted that also. I think that it is very good he wants to do that and I didn't think it will have an impact on his club. Every manager has that right to announce that. It's not for sure he will be the manager of a Premier League club next season."
Trailing in the title race and demoted to the rigorous Europa League from the Champions League, United start their FA Cup campaign knowing the world's oldest cup competition perhaps represents their best chance to win a trophy this term. The 11-time winners have not won the prestigious trophy since 2004 but Van Gaal is not alarmed by the drought.
"I don't think this is crazy as that is football, you can win some and you can lose some," he said. "I think the FA Cup is very difficult to win and we have seen that already last year when we play against Yeovil and Cambridge United. Every match is difficult to win, no matter what level you have to compete with."
© Copyright IBTimes 2023. All rights reserved.