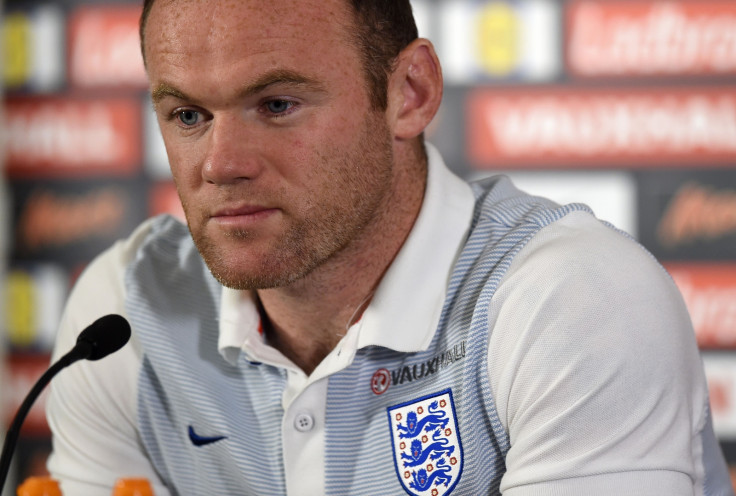 Manchester United captain Wayne Rooney has admitted he is tired of answering questions about his preferred position. The 30-year-old star has featured in various roles for club and country since the start of the season, but Rooney insisted he is happy to play anywhere.
England's all-time top goalscorer has recently been relegated to the substitutes' bench at United following an underwhelming run of form. However, Rooney – who has been retained as the England captain by interim boss Gareth Southgate – has claimed he is working hard to get back into the starting line-up.
Asked whether he would play in midfield or as a striker in England's World Cup qualifying game against Malta on Saturday (8 October), the United skipper said, according to the BBC: "It is getting tiring that question, I have answered it many times. It is same answer, I will play where the manager wants me to play. I have never picked myself."
Rooney also admitted he is desperate to work his way back into Jose Mourinho's side at United. "As a football player you want to play. It is my job, I love football and love being involved," he said after featuring as a substitute in United's last three matches. "I am not starting at the moment at Manchester United but I have to work hard to get back in the starting 11 and when I get chances take them."
Rooney recently described the criticism surrounding his early-season performances as "rubbish". The record-breaking star said he was more concerned with the views of his manager and teammates than those of pundits.
"I think I've had [criticism] my whole career – a little bit more of late, I think, but that's football. I listen to my coaches and my teammates, the people around me, and I don't really listen to what a lot of people out there are saying because a lot of it is rubbish," Rooney told United's in-house TV channel MUTV.
"I have to focus, work hard, of course, and I've done that throughout my career. I've worked hard and tried to do my best for the team."