Manchester United and Chelsea target Gerard Pique wants to retire at Barcelona despite rumours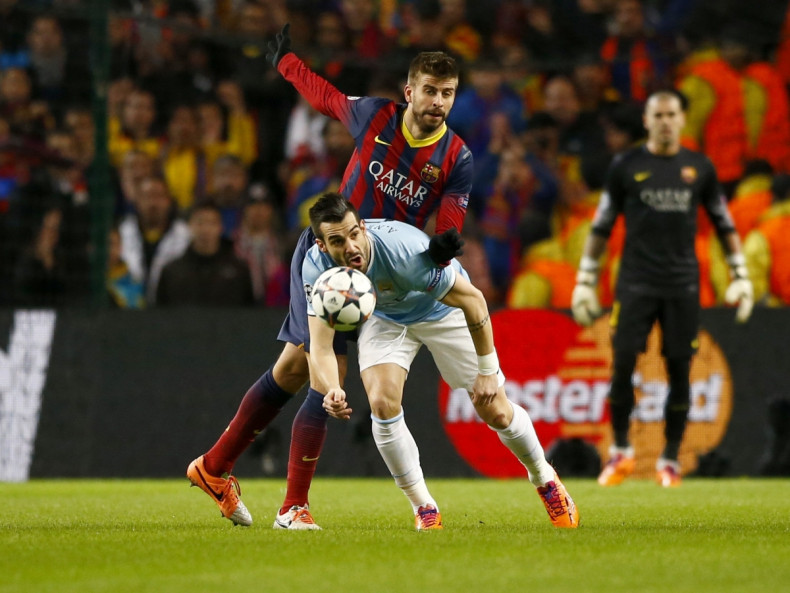 Former Manchester United defender Gerard Pique says he will end his career at Barcelona even though recent reports claim he may consider a return to the Premier League.
After leaving Old Trafford in 2008, the 28-year-old centre-back became a crucial player for both the Catalan side and Spain during their recent golden era – winning two Champions League titles and the 2010 World Cup.
But after dropping below expectations last season, he started the new campaign under scrutiny via manager Luis Enrique, who left him out the squad for some matches after Pique was spotted using his mobile phone while on the bench during the Catalan Super Cup match against Espanyol.
Reports said Pique was considering a return to the Premier League, with both United and Chelsea closely monitoring the situation.
United manager Louis van Gaal is said to be looking for an experienced centre-back to lead his backline, while his friend Cesc Fabregas could also aid a potential move to Stamford Bridge.
However, Pique has not only replicated his best form in recent times, he has also committed his long-term future to the Spanish giants, claiming even though he is just 28, he wants to retire at the Camp Nou.
"I love this profession more and more every day and I would love to continue for many more years. What I can tell you is that I want to retire from playing here at Barça, whether that is this year or in six years' time. I won't ever play for another club," Pique said during an interview with Spanish radio station Cadena Cope.
"I'm really enjoying myself this season – even though I didn't get off to the best of starts because of a couple of off-field incidents. Luis Enrique wasn't giving me as much playing time as I am getting now and it's difficult to show that you are in good shape physically. The off-field incidents did affect my development this season."