West Ham boss Sam Allardyce: 'I've never seen Manchester United play long ball before'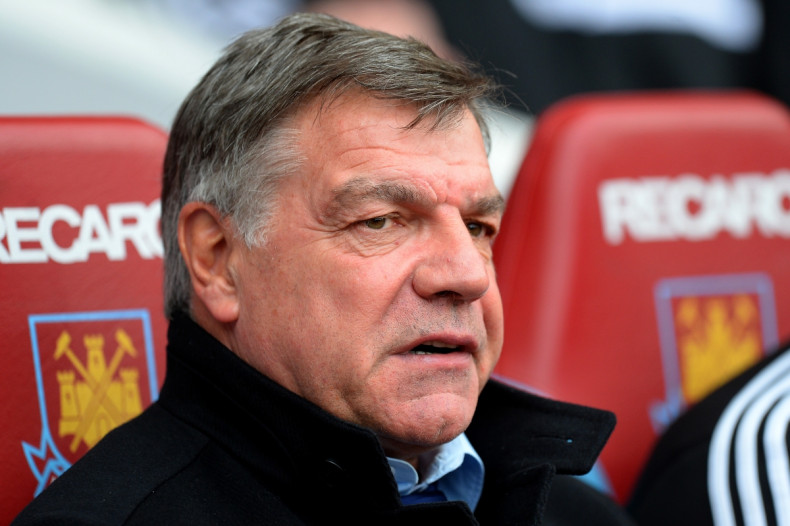 West Ham manager Sam Allardyce has insisted it was a fact and not just an opinion that Manchester United have changed their playing style under the management of Louis van Gaal with a "long-ball" game.
After United secured a point at Upton Park on 8 February, with a Daley Blind's equaliser in stoppage time, Allardyce claimed his side deserved the victory and admitted his surprised by Van Gaal's tactics.
"In the end we couldn't cope with 'long-ball United', it was 'thump it forward and see what they could get'. In the end it paid off. When you've got Fellaini up there it was difficult for us, it's not how you normally see Man United play, but it got them a point in the end," Allardyce said.
Van Gaal hit back at the accusations from the West Ham boss despite stats showing United play the second highest number of long balls in the Premier League just behind Burnley.
"When a colleague of mine [Allardyce] is saying this kind of thing then, yeah, you have to see the data and you have to put the data in the right context," Van Gaal then said.
Allardyce has now reopened the debate during his weekly column at Standard Sport, insisting United play a long-ball game but saying that far from criticising Van Gaal, he was praising the way he changed his team.
"The first thing I want to say is I have every respect for Louis van Gaal. However, speaking from the experience of years of criticism that teams managed by me always play the long-ball game, I felt it was right after our match against Manchester United to make the comments I did," Allardyce wrote.
"It was, to a certain extent, tongue in cheek but I believe I was also making a factual point. The fact was I saw United play, for a time against us last weekend, in a way I have never seen them before."
But insisted he did not want to criticise Van Gaal's methods. He said: "Louis might have felt I was criticising him but the opposite was true. In fact I was praising the way he changed his team to escape from the predicament they were in against us.
"If he hadn't have done that, we would have gone on to win the game."