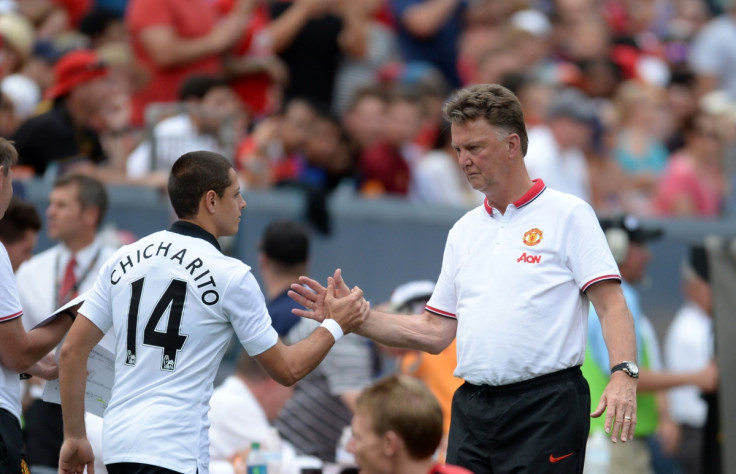 Manchester United manager Louis van Gaal has had better weeks. In the last seven days, his side have suffered the indignity of crashing out of the Champions League in the group stages and been humiliated in a Premier League defeat to Bournemouth.
Another blow to his reputation has come in the form of comments made by Javier "Chicharito" Hernandez, the striker he opted to offload in the summer. ""Van Gaal said that I only had a 1% chance of playing in my position, so I headed to Bayer Leverkusen," the much-loved Mexican said.
It was another indictment of the Dutchman's man management abilities, a trend that has followed him throughout this career. Hernandez is the latest in a long line of high profile players to question the manager's treatment of them. IBTimes UK looks at the most notable cases.
Rafael da Silva
Rafael's seven-year spell at Old Trafford came to an end in the summer when he was shipped off to Ligue 1 to join Lyon. While injuries often prevented him from nailing down the right-back role, his relentless enthusiasm for the game and the attacking verve Sir Alex Ferguson cherished in the full-back ensured he was another firm favourite.
Those qualities did not fit the pragmatic, risk-free Van Gaal blue print however, and the Brazilian knew his fate was sealed as soon as the Dutchman arrived. "When Van Gaal arrived I could see I wasn't in the plan. When you're a player you can feel it, you can see that," Rafael said. "To be honest I didn't really enjoy playing when Van Gaal was there. I like to enjoy myself, to try things and do stuff. Last year I wasn't doing that."
Mark van Bommel
When van Gaal arrived at Bayern Munich in 2009, Van Bommel captained the club. He didn't appear to be doing too bad a job either, leading the side as they won a league and cup double in the manager's first season in charge. But the following campaign during the January transfer window, his contract was terminated and he left to join Milan.
Understandably, Van Bommel was a bit miffed with the decision that the German press perceived as a power play from the manager, making it clear that no one could get too comfortable under his regime. Speaking about the falling out years later, the former Netherlands international brought to light how stubborn his former coach is.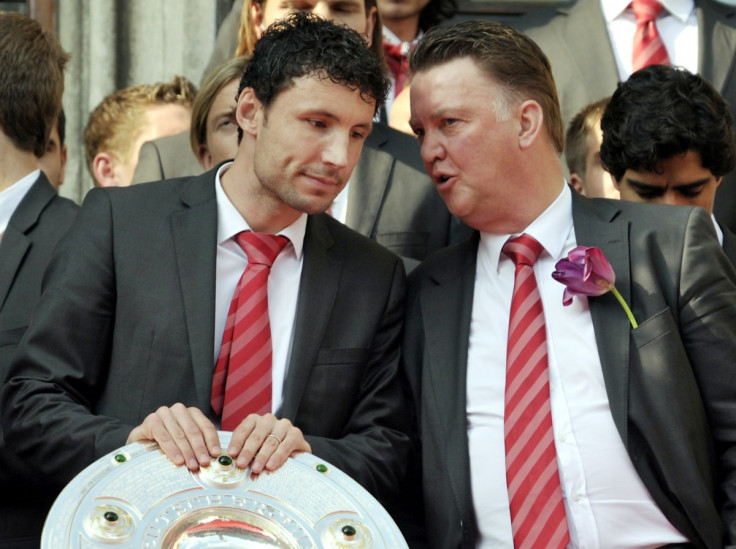 "He has a way and it is his way. He wanted to go straight. He doesn't want to go right or go left, only straight," Van Bommel said.
"That is why United took a while to get used to him. In Germany we had the same problems. It is a total 100% change. Given the time, he has good ideas how to play on the pitch. But he is not easy to work with."
Rivaldo
Rivaldo won the Ballon d'Or during van Gaal's first reign in charge at the Nou Camp, but the two endured a relentless battle over the years. At the peak of his powers, the Brazilian was an unstoppable force on the left wing, winning his prestigious award in 1999. He then insisted he be moved to a more central position behind the strikers. Van Gaal was having none of it. Rivaldo would outlast Van Gaal when the Dutchman left in 2000 after losing the La Liga title to Deportivo La Coruna. When Van Gaal returned to Cataluña two years later, Rivaldo left, receiving some strong words from his former boss as he did.
Angel di Maria
Di Maria arrived at Old Trafford having just played an integral role in Real Madrid's La Decima success – winning their 10th Champions League title. A British record transfer fee brought him to Old Trafford but despite a blistering start, all was not right. Injuries, being played out of position and the attempted burglary of the midfielder's Cheshire home contributed him wilting in Manchester.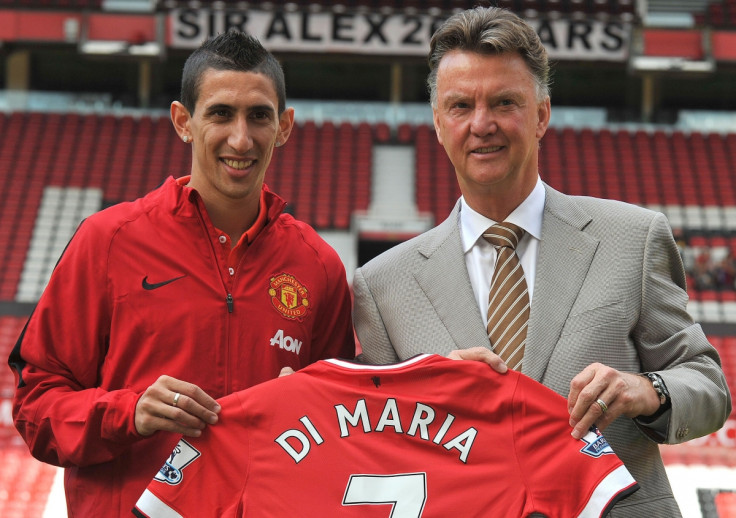 But according to the player himself, Van Gaal's demands that everyone relent to his finely tuned system made the decision to leave an easy one. "Van Gaal has his philosophy and one of the things that made me want to leave is that," said Di Maria.
"It is difficult to adapt to Van Gaal. I had a couple of rows with him."
Franck Ribery
Earlier this year, Ribery revealed his problems with Van Gaal during his spell at Bayern Munich almost forced him to leave the club. "We had problems on a human basis. When he started, nobody knew what was going to happen," he told Goal.
"His idea was that he did not care about names at all, you don't need stars, everybody had to prove themselves again.
"The first contact with him was already poisoned. As a professional you lose your trust. He does great things on the pitch but the coach Van Gaal was a bad man. Our relationship was crushed."