Patrice Evra has admitted that members of the Manchester United squad have stayed in touch with Carlos Tevez after he left the club for cross-town rivals City, but the left-back isn't sure his teammates will continue talking to the striker after he refused to apologise for holding up an 'RIP Ferguson' banner during the side's trophy celebrations.
City stole the title from the Red Devils in the final two minutes of the last game of the season, scoring in extra time to take a much-needed win over QPR and cement their place at the top of the table for the 2011-2012 season.
And as the celebratory bus came through Manchester painted in blue for the first time in 44 years, Tevez held up a sign which apparently referred to Ferguson's insistence that United would never be underdogs to City in his lifetime.
The Citizens apologised for the gaff, but Tevez refused to follow his side's sentiments, saying that "...it seems like Ferguson is the president of England. When he speaks badly about a player, nobody says he has to apologise but when someone comes out with a joke, you have to say sorry. I don't say sorry."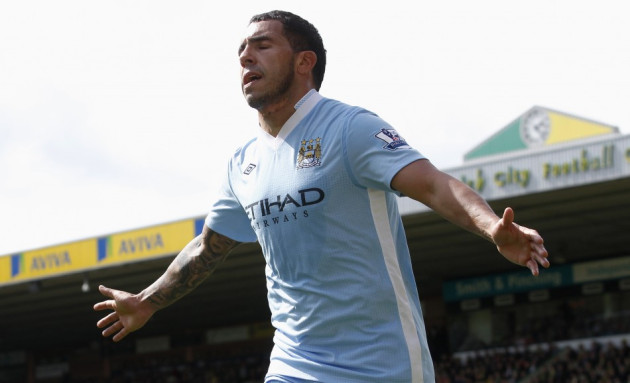 And now Evra has said that he was particularly shocked by Tevez's attitude to the situation, and that some United players would likely no long want to speak to him after the incident.
"I was very surprised by Tevez's attitude against Sir Alex Ferguson," he told the Daily Mail. "I'm not sure how the manager feels about it but I'm sure he won't be impressed.
"It's disrespectful. Tevez spent two years at this club and was treated extremely well by the manager so I don't really understand his reaction or the truth about the situation.
"Tevez is an adult, he plays for another club and is responsible for his own actions.
"It's a shame because he was always respected at Manchester United and remained in contact with some of the players, but I have no idea what will happen now."
Tevez left United after a two year loan spell in 2009, with Ferguson insisting that though he had performed well for the club, the Red Devils couldn't afford to purchase him on a permanent basis.