Roberto Mancini insists the title race isn't over yet, and that a repeat of last season would put Manchester City back in the driving seat to steal the trophy from under their much more seasoned rivals' noses.
"The title isn't over, no. Absolutely no way," he insisted after his side dropped more points at the weekend, this time to Liverpool. "Why? Because of last season, and also for the way we have played this season. In two games, it could open up again.
"But we probably need to win most, if not all, of the games. But this is football, it is not finished. I think like last year, we can get back in it. I don't see why this can't happen again this year."
The comments are a stark contrast to the mind games Mancini played last season, when he claimed that the title race was completely over despite the point gap being much smaller. And what he fails to mention is that this time last year, City were at the top of the table and had points in their favour to win the title.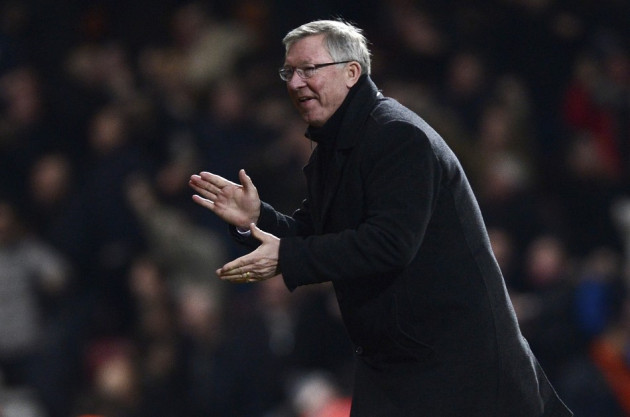 It was United's turnaround, at City's peril, in March that nearly took away their first title in 44 years, and though Mancini's men were able to peel back an eight point deficit, should they find themselves losing eight points to United over the next few months, it seems very improbable that they will find any ground in the hopes of overtaking Sir Alex Ferguson.
Mancini has been rather public over his feelings on why City have found themselves in this predicament in the new year; whilst mountains of money have been spent on the squad to get them to title contenders in the first place, the manager is insistent that they should have spent more in the summer, and January, to keep their standing as England's leaders.
Ferguson, on the other hand, knew just the tonic to overcome his opposition in the summer, and despite critics insisting that Robin van Persie wouldn't detract from the side's midfield and defensive problems, the striker seems to have masked any weaknesses by simply scoring winning goals game after game.
While United are currently scoring 2.6 goals on average per game - the best in the league - City have some catching up to do with 1.9. The loss of Mario Balotelli might be seen as a positive with his attitude problems, but the striker's contributions last season when he was at his best no doubt contributed to pushing the side over their rivals on goal difference.
Eight wins in their last 10 matches puts United on a roll that Ferguson will be hoping to keep up in the final four months of the season, particularly with FA Cup and Champions League games coming up.
And with the side's defensive line-up starting to become more settled, turning their reputation from having to win from behind on it's head, the title now certainly looks to be Ferguson's to lose.