Manchester United have opened talks with Real Madrid for the transfer of Alvaro Morata, with the Spaniard refusing to extend his stay at the Santiago Bernabeu due to lack of first team football.
Spanish publication MARCA reports that Morata has already spoken to manager Zinedine Zidane for a transfer but the Frenchman was unable to convince him to stay, with United willing to make him the centre of their attack next season. The 24-year-old made only 14 starts in the league last season but contributed with 15 goals and four assists, strengthening his credentials as a potent striker.
The European Champions were caught in a battle with Cristiano Ronaldo accused of tax evasion and there were reports that the Portuguese international could be on his way out of Spain for a return to his former club in Manchester.
The ex-United star has ostensibly backed out of his plans to leave Madrid and is currently "reconsidering" his intentions after being publicly backed by the club over his tax evasion issues. This has forced United to look at other available options, with Morata emerging as the likeliest player to strengthen them at the moment.
Real are willing to sell Morata for a fee in the range of €80m (£70m, $89.5m) and will not reduce their their asking price as they know that United are ready to come up with the amount to complete a move for their priority target. Morata was the second highest goalscorer in all competitions for Real last season but with the World Cup approaching next year, the former Juventus man is ready to make a move to England for more time on the pitch.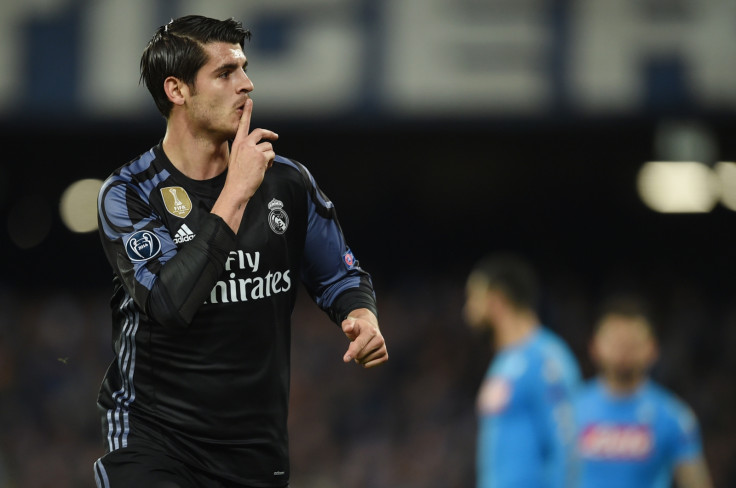 A deal is likely to be struck between the two clubs by the end of next week, with the player intending to return from his holidays with everything decided between the clubs. The Red Devils have been extremely active in the transfer window this summer and have already completed a deal for Victor Lindelof, with a few others on the horizon.