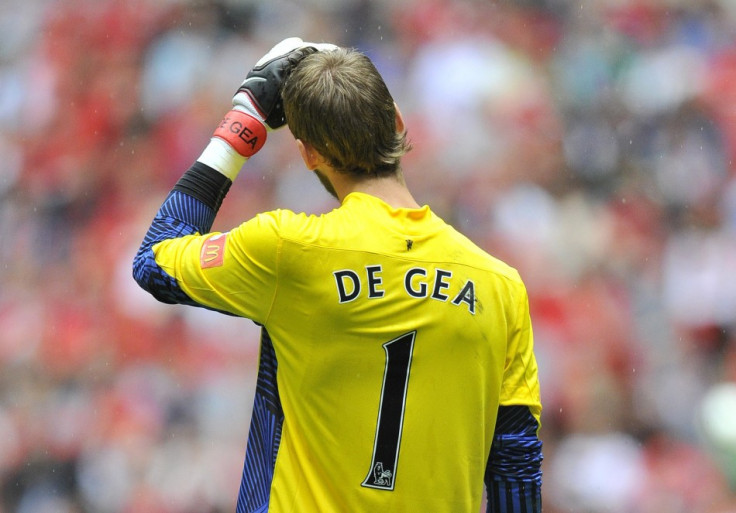 Manchester United youngster David de Gea believes he has finally adapted to life as a Premier League goalkeeper following a difficult introduction to English football since his arrival from Atletico Madrid in the summer.
The £18.3 million arrival from La Liga initially struggled under the weight of expectation inevitable placed on the 21-year-old's slight frame.
Charged with replacing Manchester United legend Edwin Van der Sar, he made a less than convincing start with errors against Manchester City and West Bromwich Albion, but bounced back by showing his obvious credentials with excellent showing at Stoke City and Liverpool.
The precocious youngster has been regularly championed as Spain's natural successor to the iconic Iker Casillas, and De Gea acknowledges his fledgling career in England has been a very steep learning curve but one he is finally getting to grips with.
"What I have learned since the summer in England is more than most of my professional career in Spain," he told Spanish radio station Cadena Ser.
"It is another world in all of the concepts."
De Gea was omitted for Manchester United's victory over Sunderland last weekend, in favour of Anders Lindegaard, but suggests Sir Alex Ferguson was merely rotating his squad.
The former Atletico hero believes Ferguson is the best manager in the world and has refused to concede Manchester United's title defence is already succumbing to their bitter Premier League rivals Manchester City.
"I didn't play in the past weekend but Ferguson told me it was just so I could rest. He's an incredible coach and without doubt the best in the world." He added.
"United can still win it all (the Premier League). It is still not decided that City will finish first."
Whilst De Gea has been making tentative strides in his efforts to establish himself at Old Trafford, Tomasz Kuszczak has endured an altogether different story.
The Poland international has cut an increasingly frustrated figure in the shadows of Manchester United and recently, and perhaps ill-advisedly, chose to speak publicly about the effects of being frozen out by Ferguson.
"I don't want to slander or criticise Ferguson. It's not my style," Kuszczak told The Guardian.
"I've talked to Sir Alex lately. I asked him to let me leave the club before the January transfer window. I told him I want to get back into the national team, because Euro 2012 is just around the corner, but it seems he doesn't care.
"The possibility of two months' loan to Leeds came two weeks later. The club blocked it. It was a glimmer of hope for me. It would have reminded the Poland manager about me.
"Do they do it maliciously? I'm sad they behave like that. I've become a slave to Manchester. I'm frustrated, I have respect for [Ferguson] because, for me, he's a great manager, but I hope he will let me go in January."