Nemanja Vidic says he wouldn't be surprised if Cristiano Ronaldo made a comeback to Old Trafford permanently in the future, as the former Manchester United star prepares to return to his old club for the first time with Real Madrid in tonight's crucial Champions League clash.
Ronaldo has gone from strength to strength since his world-record £80 million transfer to Madrid in 2009, starring for Real and taking the side to La Liga success last season.
Though he has insisted he is happy to see out his contract with his current club, rumours have begun circulating that he might fancy a return to United. And Vidic hopes the rumours become reality.
"I could see it [Ronaldo's return to Manchester United]," he told the Daily Telegraph of his former teammate. "He is a United supporter and he still follows United, he still misses the club and the environment here, so I wouldn't be surprised to see him come back.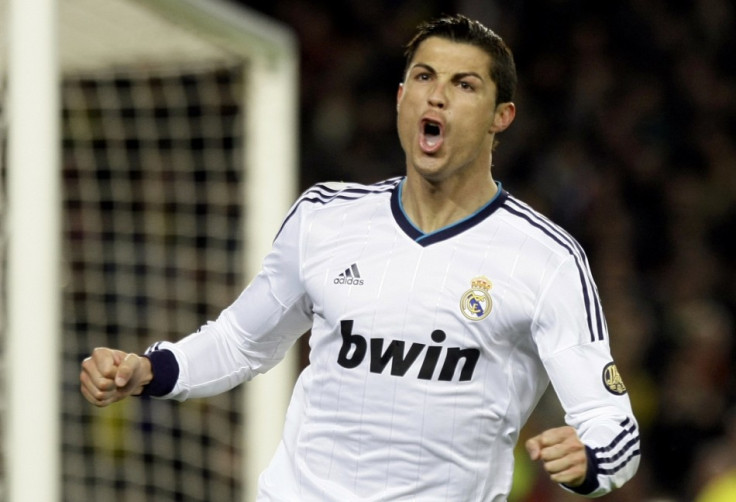 "It would be a big ask for many reasons, but I would love to see him here.
"I don't know what atmosphere he has at Madrid, so I can't really talk about that, but all I can say is that I enjoyed playing with him, he enjoyed it here and it will be great to see him."
Ronaldo has faced endless comparisons to Barcelona's star player Lionel Messi since the Portugal international made his move to Spain. But while Vidic wouldn't say who he believes is the better player, he argued that Messi often gets chosen because his club have won more trophies recently.
"They are different players, totally different," he explained. "But in recent years, Barcelona have won everything and I think that is why people have put Ronaldo to one side.
"I have played with him and trained with him and I know how many sacrifices he made to be where he is."
Ronaldo will be the biggest threat to United progressing through the Champions League last 16 this week, and Sir Alex Ferguson admits he is fully aware of just how lethal the forward can be, but is concentrating on stopping the whole Real side rather than just one player.
"My biggest concern is that he turns up," he said. "It is not something we should fear. If we worry about the danger Cristiano can give us we will forget some of the things we can do ourselves.
"What do you expect when you play against a team with Cristiano in it? You expect problems during the match. We have to try to curtail that as much as we can and as best we can.
"The experience young Rafael had in the first half in Madrid hopefully helps him because he will be given the same task again."