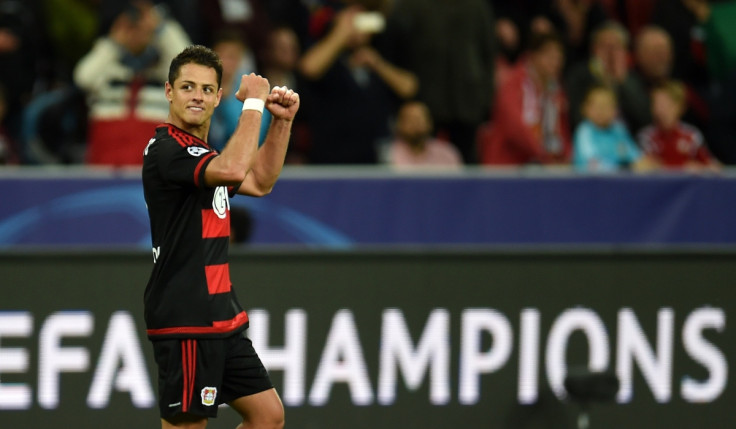 Manchester United goalkeeper David de Gea says his former teammate Javier Hernandez is the greatest finisher he has ever played with. Former fan favourite Hernandez scored 37 goals in 103 appearances during his four seasons as a United player before leaving to join Real Madrid on loan last season.
The 27-year-old made two appearances off the bench for United this season but failed to convince manager Louis van Gaal to retain his services, allowing the Mexico international to join Bundesliga side Bayer Leverkusen in the closing days of the summer transfer window.
As part of United's "With and Against" interview series, when asked who was the best finisher he has played with, De Gea paid tribute to his former teammate, telling the club's website: "My great friend Chicharito." The Spain international also named former Cameroon star Samuel Eto'o, who put three past the United shot stopper while playing for Chelsea two seasons ago, as the toughest finisher he has come up against.
De Gea also praised former teammate Rafael da Silva, who left the club to join Lyon in the summer, as the fittest player he has ever played with, while he named Paul Scholes and Ryan Giggs as the toughest tacklers he has shared the pitch with.
Hernandez has scored twice his five starts for Leverkusen and was glad to find a club that made him feel wanted again after failing to win over Van Gaal at Old Trafford. "I want to go back to feeling important and happy. I want to find happiness," Hernandez told a press conference at an official unveiling at Leverkusen, Sky Sports reports.
"Bayer made me feel important and loved and coming here was not a difficult decision to make. They made me feel wanted. I want to help and achieve important things. I have felt very loved. I hope to accomplish things in my head and in my heart."