Former Chelsea boss Carlo Ancelotti wants Premier League return, praises Manchester City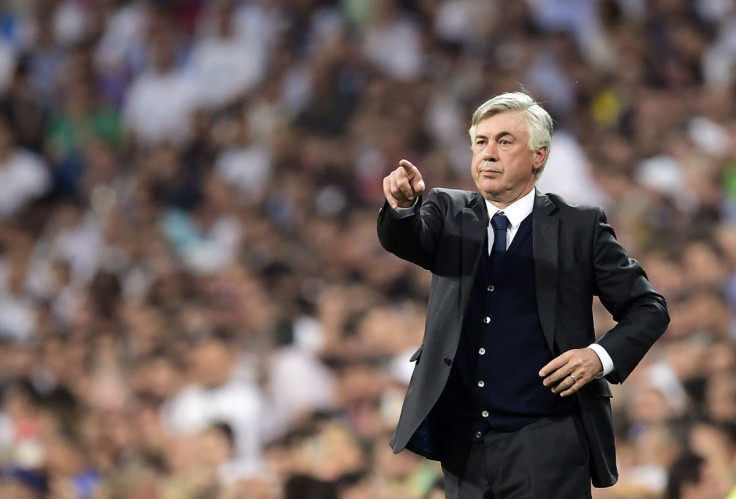 Former Chelsea boss Carlo Ancelotti has revealed he wants to come back to manage in the Premier League, after parting ways with Real Madrid at the end of last season. Ancelotti has backed Manchester City to win the title this year, saying that their cross-city rivals Manchester United are not up to the task.
Ancelotti was one of the main candidates to replace Brendan Rodgers at Liverpool before the club appointed Jurgen Klopp. Reports at the time suggested the Italian ruled out himself for the position as he wanted to take at least a year away from the game after leaving the Bernabeu.
But the former Real Madrid coach has now suggested, during an interview with Corriere dello Sport, that his return may be much sooner - and the Premier League is his desired destination.
"The holidays will continue at least until the end of the year. Then I'll start again," he said. "Where will I go? Where they call me. I will talk, evaluate and decide. Up until a few weeks ago I was scared someone would call, but now I feel like I'm getting closer to that comeback.
"At least that is the plan, unless something strange happens. I am ready to get the engine back up and running in January. I'd like to go back to the Premier League. It is the ideal environment not for football, but for the 'game' around football. You can work with the right amount of pressure, the necessary detachment and calm. Before I quit, I'd like to have another experience in England.
Having been linked with Manchester City last summer following the club's disappointing season, Ancelotti has said Manuel Pellegrini's side are currently the strongest in the English football and his pick to win the title.
When asked if this meant Manchester United will have another trophy-less season, he replied: "Yes, because City are stronger. They have an exceptional team."
© Copyright IBTimes 2023. All rights reserved.