Manchester United thwarted a late move from Real Madrid to complete the world record signing of Paul Pogba from Juventus. The Red Devils believe they have made a statement of intent by beating the reigning Champions League winners to the signing of the French midfielder.
According to the Manchester Evening News, the Old Trafford club's hierarchy were aware of interest from their Spanish counterparts, and were worried about a late approach from Real to take Pogba to the Santiago Bernabeu. It is believed that the 11-time Champions League winners were prepared to match the financial outlay proposed by Premier League club, but the midfielder's keenness to work with Jose Mourinho and the opportunity to return to his former club are what clinched his signature.
Zinedine Zidane, who is said to be Pogba's idol off the pitch, confirmed the Spanish capital club's interest in signing the France international prior to the Red Devils confirming the deal, but lost out in the end as he ignored the lure of playing in Europe's elite club competition for a season in the Europa League.
The 20-time English champions completed a record-breaking £89m ($115.9m) deal to bring Pogba back to Old Trafford on Tuesday (9 August) four years after he joined Juventus on a free transfer. The 23-year-old midfielder, who won four back-to-back Serie A titles, has revealed that he returned to United to finish what he started as he left the club just as he was on the verge of a first-team breakthrough after coming through the youth ranks.
Mourinho was delighted with the Frenchman's arrival and has made it clear that he will provide the necessary platform for Pogba to achieve his true potential individually and as a team player. During the interview the manager also gave an insight into the player's mindset following the return to his former club.
"We need to get the best out of him and this will be a process. So if he needs protection, I am here to protect. I know some people think that he arrives here now and, the first time he touches the ball, he scores, but I'm here to protect him and give him the best conditions to be what we think he is going to be, which is a football player for Man United, a reference for this club. I'm so happy," Mourinho told United's official site.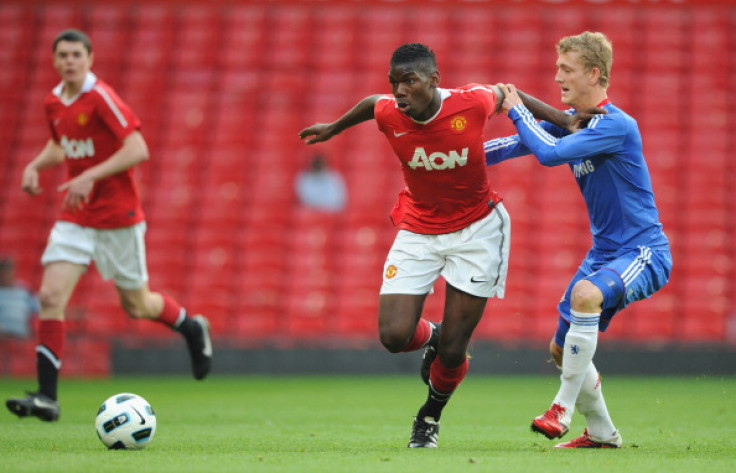 "But he's a very young player, an unbelievable midfield player with such physicality but, at the same time, such agility, co-ordination, skill. He has everything. What he has to learn now is how to play with us because I always say that in football you can be a super player, like he is, but a team is a team and you need to learn how to play in the team, and the team needs to learn how to play with you," the Portuguese manager added.
"He looks like a kid who is back to his old school and is finding people that he cares about and people that love him a lot. So I believe that, after a couple of days, he will feel like he never left the club. So I think at adaptation level, he's not a new player – he's just a kid back home again."