Manchester United new signing Paul Pogba has said he was destined to rejoin the Red Devils as he was unfinished at Old Trafford. He completed his world-record move from Juventus for a fee of £89m (€104, $116m) on Monday (9 August).
The 23-year-old left Old Trafford and joined the Turin club on a free transfer in 2012. Since then, he has developed into one of the best midfielders in Europe, which saw him attract interest from Jose Mourinho's side and also Real Madrid.
Zinedine Zidane admitted his side were looking at the option of signing him. However, Pogba rejected a chance to join the Champions League winners in order to play for United.
"I think it's destiny, I would say it's destiny. First my mum told me I would come back here and I told her, 'You never know, you'll see'," Pogba told United's official website.
"For myself as well it's a big challenge too, just to come back to where I came from, where I grew up, where I started. I didn't finish what I started here so I think I came here to finish it. My mum, she says 'Your mum's always right.' So she was right this time, so it's good."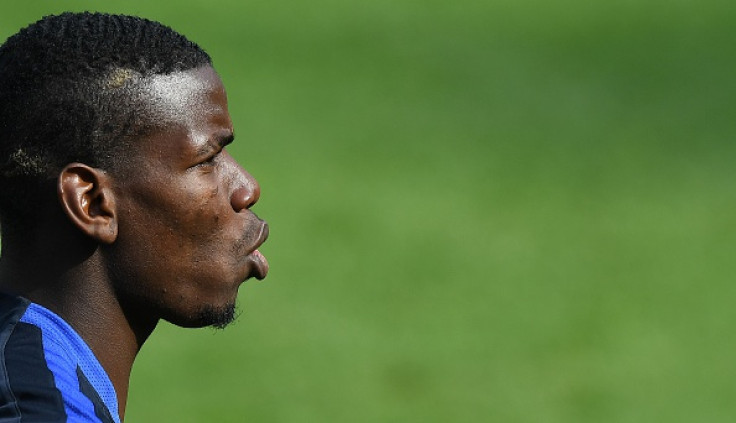 Pogba is unconcerned with the price tag associated with his switch from Juventus to United. The midfielder suggested that one of the reasons behind his decision to join the 20-time English champions is his desire to win silverware and he believes United are the right club for him.
"The thing with me is I only think about the pitch," the midfielder stressed, when asked about the world-record fee involved in his transfer.
"I want to do great, I want to be one of the best, I want to win titles, I want to achieve things and that's all; that's why I came here, just to do this, to become one of the best and to win titles because I know this club has to win titles.
"This club is created to win titles, to win things, to win big things. I just focus on this and that's it. I'm just ready to go and work on that and just kill it (smiles)."