Phil Jones and Chris Smalling are set to become the mainstay of the Manchester United backline against Hull City in the first leg of the EFL Cup semi-final following the injury to Marcos Rojo. Eric Bailly is absent as he is with Ivory Coast on international duty and will not be available before the beginning of next month.
Both players have been on the sidelines this season, but have managed to overcome their troubles and will be looking to establish themselves as a mainstay in United's defence. Jones was out for a majority of the season with various injury setbacks, while Smalling broke his toe against Fenerbahce in October and has been on the sidelines for a major part of the second half of last season.
"It's true, we haven't [played together much]," said Smalling, as quoted by the Mirror. "We've trained a lot, but in matches we haven't played too much. But we've been together for a long time now and we know each other's game.I know him most out of all the centre-backs here. In the last couple of years I've been able to stay injury-free and Phil's had more hard luck.
"But now he's had that and I'm happy for him, because it's great to see him out there. I always knew what he could do and it's just a case of staying fit and showing everyone."
Meanwhile, Bailly revealed that he would love to play alongside Benfica defender Victor Lindelof, who has been heavily linked with a move to United. The defender was reported to be on his way in January, but Mourinho revealed that he does not expect to see any more defensive signings in the current window.
"No, I wait for Bailly," Mourinho said when asked about any defensive additions, as quoted by the Manchester Evening news. "I hope the three [Jones, Rojo and Smalling] can control the situation in those eight matches. I will try to rest one in every game," he added.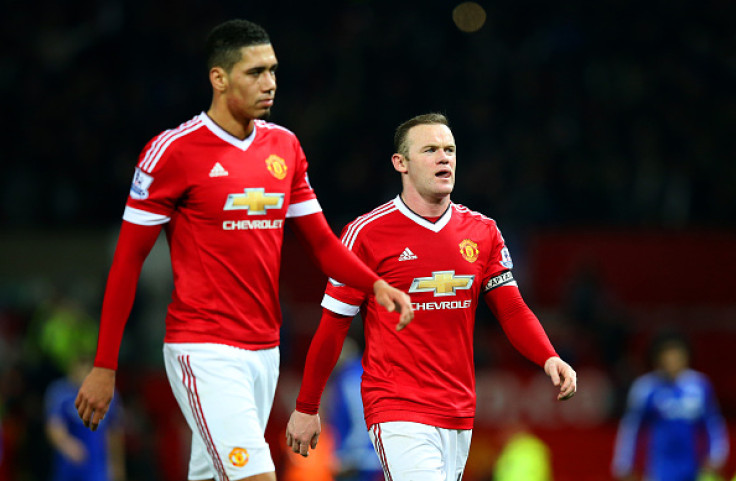 "I will rest one against Reading (in the FA Cup), against Hull (in the EFL Cup semi final first leg next Tuesday at Old Trafford) another - and we'll try to make a rotation between these three. We still have Daley Blind as the fourth in case we need him to play there. We have Michael Carrick - so let's try," the United manager noted.