Manchester United legend Roy Keane has warned Arsenal that it would be a disaster if they fail to tie Mesut Ozil and Alexis Sanchez to long-term contracts following their explosive performance against Ludogorets in the group stages of the Champions League. Ozil picked up an assist and scored his first hat-trick of his professional career while Alexis followed suit with a goal and an assist of his own to lead the Gunners to a 6-0 rout over the Bulgarian side.
Ozil and Alexis' contracts run until 2018 and should they not extend their contract before the end of the summer, they will enter into their last year in their current deal, allowing other cash rich clubs to make a move for the players. The Gunners have long been criticised for selling their best players, but recent commercial deals and the new TV deal has allowed them to close the gap at the top.
"Getting Ozil signed up is vital for the club and what will help them is winning trophies. I know they look a bit short when it comes to the Champions League and Premier League but Arsenal have to get these players signed up - it will be a disaster if they don't," Keane said, as quoted by the Mirror.
The Gunners have won 10 games on the bounce in all competitions following their opening weekend loss to Liverpool and are looking good to go all the way in the league and in the Champions League. However, Keane is still not too sold on the north London club and insists that they still have some way to go to exorcise their failures of the past.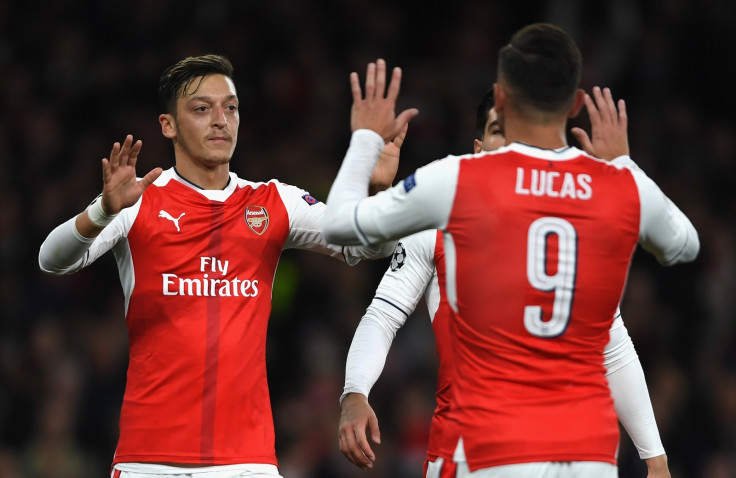 The north London club have been in this position a lot of times, but have imperatively fallen through in the business end of the season, which has led them to not winning the title, 12 years in a row.
"History will tell us they'll come up short. But as I've said this group of Arsenal players do look a touch stronger," Keane added.