Manchester United manager Sir Alex Ferguson has criticised Liverpool for spending big on England international striker Andy Carroll. The former Newcastle United forward failed to impress at the Merseyside club and after new boss Brendan Rodgers took over, was declared surplus to requirements and allowed to leave on loan to newly promoted West Ham United.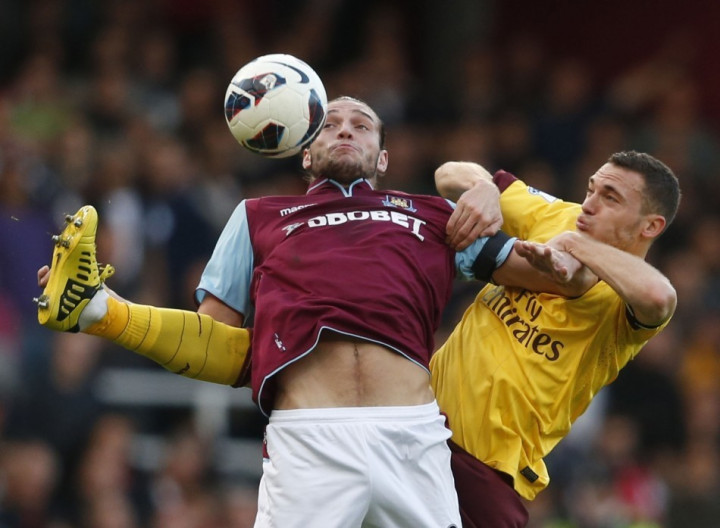 Kenny Dalglish, a former Reds player and the manager before Rodgers' appointment, signed Carroll for a club record fee of £35m in the mid-season transfer window last season. The signing of Carroll was viewed as a replacement for Spain international Fernando Torres, who left Liverpool for Chelsea in a £50m deal hours earlier. However, Ferguson believes Dalglish took a massive gamble by spending so much on Carroll.
"He'd played not a lot of games for Newcastle and had to deal with a £35m transfer to a club like Liverpool. He was young and it was quite a big jump for him for that kind of money. We've gambled on young players in the past, a couple of million, something like that. But when you get to that level of £35m, you need to do a bit more ­homework and see how he is in the second season, maybe," the Scot explained.
The Hammers face Tottenham in their weekend league fixture before travelling to Old Trafford for a midweek game and unfortunately for them, the decision to sign Carroll has not been well rewarded, at least in goals; manager Sam Allardyce has insisted he remains happy with the striker's overall contribution. The good news is that has not impacted the club's league season too much - West Ham are seventh in the league, with 19 points from 12 games and five goals from veteran midfielder Kevin Nolan.
Despite his criticism of the Reds, Ferguson did also admit Carroll could be a distinct handful for opposition defenders, given his direct style and aerial and physical abilities. The 70-year-old veteran, who led his side to a 3-1 win over QPR on Saturday, also said Rodgers should not have allowed Carroll to leave on loan.
"Now it's up to the boy to improve himself. He's a great header of the ball and very aggressive. He'll be a handful on W­ednesday," the Scot said, adding, "They were after Clint ­Dempsey, that didn't work out, and they had done the deal for ­Carroll. Maybe it was ­something they did not expect. With the ­manager being young, maybe he expected the deal to go through and then it was not there and he had lost a player, too."